Bangladesh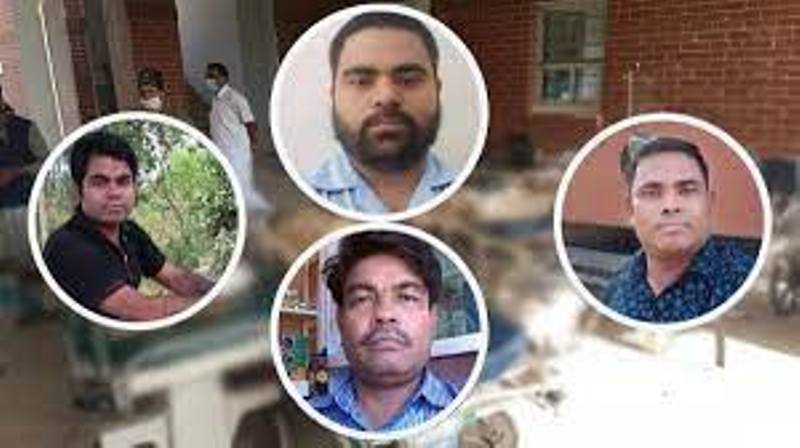 Collected
Four brothers die on the way back from their father's mourning ceremony
Dhaka, February 8: Four brothers were killed in a pick-up accident at Chakaria in Cox's Bazar. The accident happened while they were returning home after mourning for their father who had died ten days ago. They were killed in the Malughat Ringbong area of Dulahazara on the highway around 5:00 am on Tuesday (February 8).
Safayet Hossain, in-charge (inspector) of Malumghat Highway Police Outpost said this.
The deceased were identified as Anupam Chandra Shil, 47, Nirupam Chandra Shil, 45, Deepak Chandra Shil and Champak Chandra Shil, 35, son of late Dr Suresh Chandra Shil of Dulahazara Malumghat Ringvang Sagirshah Kata area. Another was reported injured but his name was not released.
Citing eyewitnesses, Safayet Hossain, in-charge (inspector) of Malumghat Highway Police Outpost, said the father of the deceased died ten days ago. They were crossing the road together to return home with shraddha (action) for their father. At that time, they were seriously injured when an unnumbered pickup heading towards Cox's Bazar hit them. They were rescued and taken to the local Malumghat Christian Hospital where they were pronounced dead. The car could not be identified. The bodies are with their families.
MR Mahbub, a resident of Malumghat area, said Suresh Chandra Sheel used to serve as a homeopathic doctor after settling in Malumghat from Dwip Upazila Kutubdia. His sons used to come and go to their parents from Kutubdia. Ten days ago, Dr. Suresh passed away. The children were staying with the family at the father's house in Ringbong for the father's funeral and mourning. According to the religious rites, the children go out in the morning to pay their respects. Four brothers died in the tragic accident on the way home. In this incident, a heartbreaking scene has taken place in the hospital and their house in Ringvang.
It may be mentioned that 3 persons including a bus driver-helper and a truck driver were killed in a collision with a mini truck while trying to overtake a pickup truck at Chakaria on the Cox's Bazar-Chittagong highway around 11:30 pm on Sunday. At least 30 others were injured.