Bangladesh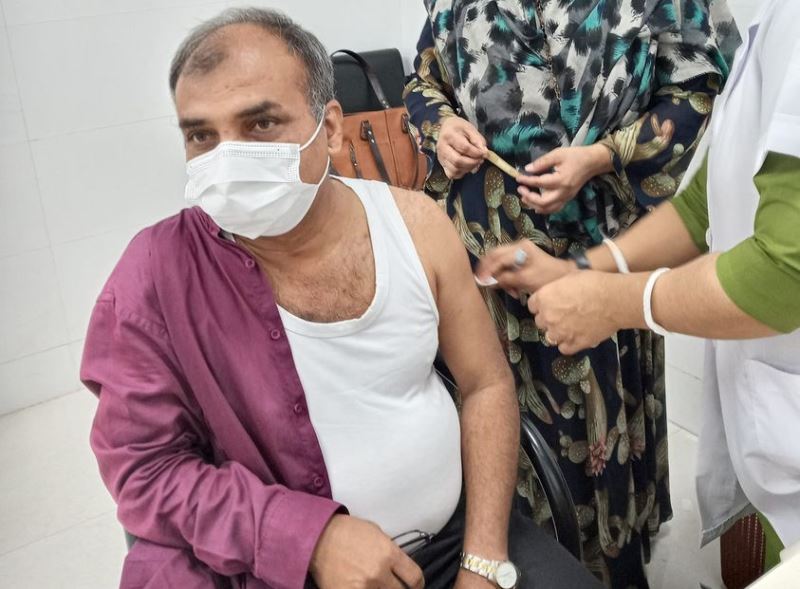 Collected
Four million registered, 2.85 million people vaccinated against coronavirus
Dhaka, February 26: In the ongoing vaccination drive, 40,57,905 people have registered and 28,50,940 people have been vaccinated against the deadly novel coronavirus, as of Thursday (February 25).
Of these, 18 lakh 56 thousand 265 are men and nine lakh 94 thousand 675 are women. So far, 696 of the vaccinators have reported adverse event following immunization (EFI).
The information was given in a press release signed by MIS Director of Health and Line Director HIS and e-Health Professor Dr Mizanur Rahman on Thursday.
It is said that in the last 24 hours, one lakh 81 thousand 439 people have been vaccinated. Among them one lakh 12 thousand 489 males and 68 thousand 950 females. At this time, 27 people have reported adverse event following immunization (EFI).
According to the departmental statistics, out of the total vaccinated, 8,45,003 are from Dhaka, 1,26,617 from Mymensingh, 6,31,094 from Chittagong, 3,17,978 from Rajshahi, 2,63,463 from Rangpur and 3,48,477 people from Khulna, one lakh 37 thousand 56 people from Barisal and one lakh 81 thousand 252 people from Sylhet division got vaccinated.
In the last 24 hours, 63,244 people from Dhaka division, 7,233 people from Mymensingh division, 33,867 people from Chittagong division, 18,216 people from Rajshahi division, 16,701 people from Rangpur division, 26,186 people from Khulna division and 8,051 people from Barisal division and seven thousand 941 people from Sylhet division have been vaccinated.