Bangladesh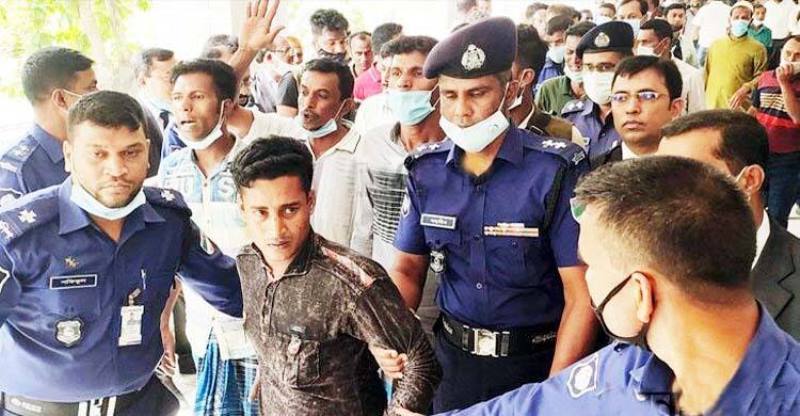 Collected
Four to be executed for Khulna businessman's murder
Dhaka, March 18: A court has sentenced four accused to death and five others to life imprisonment in the murder case of Feroz Sheikh, 35, of Katenga Bazar in Khulna's Terkhada upazila. The other four accused in the case have been acquitted.
Besides, each of the convicts has been fined Rs 50,000. The court sentenced him to six more months rigorous imprisonment for non-payment of the fine.
Khulna Additional District and Sessions Judge First Court Judge Md Yarab Hossain pronounced the verdict at 11:30 am on Thursday (March 18). Mortoza, a death row convict, and Mehedi, a life sentence convict, were on the run at the time of the verdict.
The convicts sentenced to death were Farid Mollah, Misbah Mollah, Mortaza and Tutul. The convicts sentenced to life imprisonment are Mukta Mollah, Shahidul Sikder, Selim Sikder, Nasir Sikder and Mehedi Mollah.
The acquitted accused are Khalid Mollah, Nazmul Sikder, Raja Sheikh and Osman Fakir. All the accused are residents of Katenga village in Terkhada upazila.
According to court sources, on the night of August 15, 2010, drug dealer Firoz Sheikh was stabbed and seriously injured by miscreants in Katenga village of Terkhada upazila due to previous enmity. He was taken to Khulna Medical College (Khumek) Hospital. He died while undergoing treatment there. Hiru Sheikh, younger brother of the deceased, filed a murder case at Terkhada police station mentioning the names of 30 people.
On December 6, 2013, a chargesheet was filed in the court in the name of 15 people. 30 witnesses testified in the case.