Bangladesh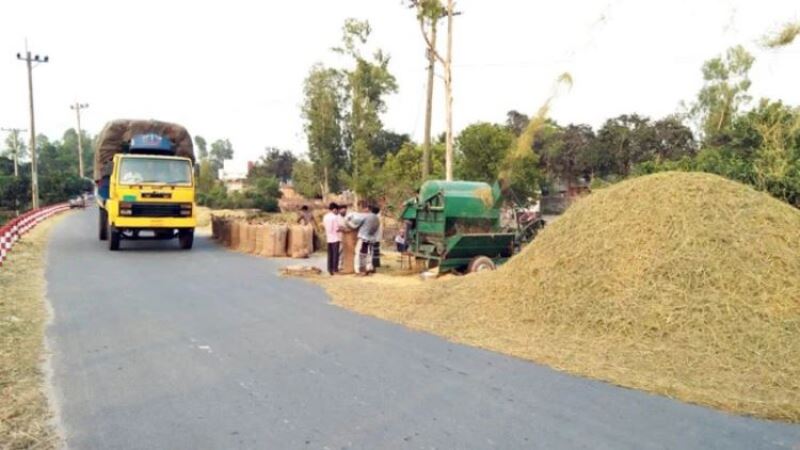 Photo: Collected
Fuel price hike: Truck fare for paddy transport increased
Own Correspondent, Dhaka, August 9: The strike called by the truck owners of Ashuganj in Brahmanbaria demanding a rise in fare due to the fuel price hike has been called off. On Monday (August 8), after a two-hour long joint discussion till 4 pm, it was decided to call off the strike as the truck fares are increasing.
Ashuganj Upazila Executive Officer (UNO) Arabinda Biswas said, "Discussions were held with truck owners and rice mill owners in my office in Upazila Parishad. This discussion lasted for about two hours. In the discussion, it was decided that from Ashuganj Mokam to Sonarampur, one and a half rupees will be added to the previous fare for each bag."
Earlier, the fare was Tk 6.80 per sack up to Sonarampur. Apart from this, an additional Tk 2 fare has to be paid along with the previous fare up to Bishwa Road. Earlier the fare was Tk 7.55.
Ashraf Ali, senior vice president of Ashuganj Upazila Truck Owners Association, said, "The fare has increased slightly after discussions with the UNO. So, we called off the strike. Before the oil price hike, we had to make losses on truck rentals."
Since last Saturday, the truck owners had held a strike at this largest location in the eastern region to demand an increase in fares. They were adamant about their demands until Monday afternoon. Due to this, about 1,000 workers of Mokam have become unemployed.
Talking to the concerned people, it is known that recently, as a result of the import of rice from India, the sale of the Ashuganj rice market has decreased by about 30 percent. After that, the increase in the price of fuel oil has created a new crisis in Mokam. The truck owners stopped the transportation of paddy from Mokam citing the loss as the reason. They went on strike to demand an increase of Tk 3.65-6.90 per sack of paddy.