Bangladesh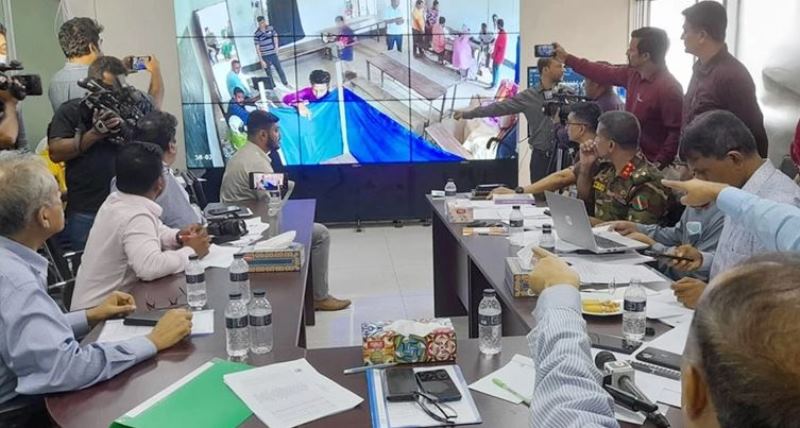 File photo/Collected
Gaibandha-5 by-election: EC taking action against 133 officials including returning officers
Dhaka, December 2: Chief Election Commissioner Kazi Habibul Awal said that the Election Commission (EC) has recommended action against 133 election officials including returning officers involved in irregularities in the Gaibandha-5 seat by-election. Others are presiding officers of 125 centres, additional deputy commissioner (general), one executive officer and five police officers. Besides, the polling agents of 145 polling centers that had irregularities will not be able to perform their duty in any future elections.
CEC announced the decision of this recommendation in a press conference on Thursday (December 1).
Gaibandha mentioned the recommendation of the CEC in the context of the inquiry report on irregularities in the by-elections. However, no action was recommended against the Deputy Commissioner and the Superintendent of Police as the allegations of involvement in any kind of irregularity were not proven. Besides, no action was recommended against any candidate as the allegations of direct involvement in irregularities were not proved. The EC, in its recommendation, recommended taking action under the provisions of the Election Officers (Special Provisions) Act, 1991.
CEC said departmental action will be taken against Regional Election Officer EC Saiful Islam for neglect of duty. Suspension of one presiding officer for two months, recommendation to Home Ministry to take action against five SIs, recommendation to respective ministries to take action against 125 presiding officers, recommendation to Ministry of Public Administration to take action against ADC and one Executive Magistrate. It has also been decided not to give election agents of 145 centers any more responsibility for polling.