Bangladesh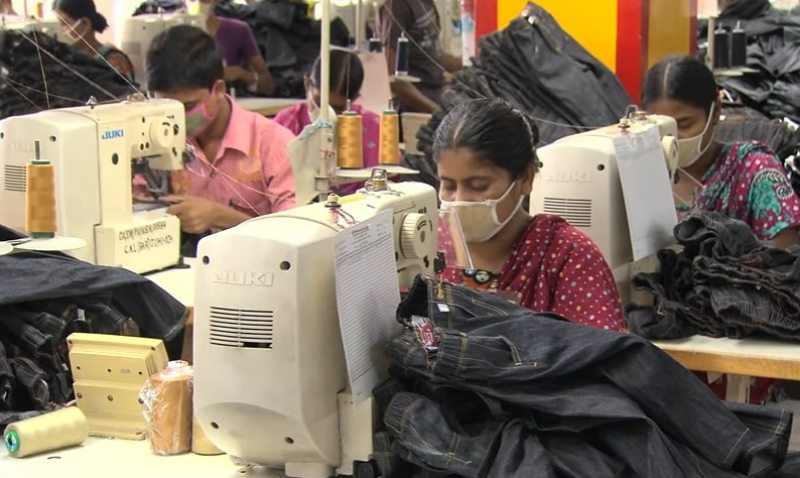 Screengrab from YouTube
Garment factories to remain open during lockdown
Dhaka, June 22: During the lockdown in seven districts around Dhaka, including Gazipur and Narayanganj, garment factories in these areas will remain open. Production will continue amid strict restrictions on lockdown as before. The Bangladesh Garment Manufacturers and Exporters Association (BGMEA) and the Bangladesh Knitwear Manufacturers and Exporters Association (BKMEA), two organisations of garment owners, said on Monday (June 21st) evening.
BKMEA vice-president Fazle Shamim Ehsan said, "Earlier we understood the type of coronavirus but now we don't, and it is a cause for fear. We have to be more strict in following the hygiene rules. If the workers survive, the factory will survive and production is also necessary to keep the factory alive. In the coming Eid, along with salary-bonus, 15 days salary of the current month will have to be paid and workers will also have to be saved. All in all, we are trying to maintain strict hygiene as before."
BGMEA Director Mohiuddin Rubel said. "We don't have to talk about health restrictions anew. As before, strict health care must be maintained in production. Moreover, we also have monitoring. We want to be in production as before with 100% health care. No excuse has been entertained before in any factory on this issue and it will not happen."
The government announced a lockdown in seven districts from Tuesday, June 22 to June 30 due to an increase in coronavirus infections.