Bangladesh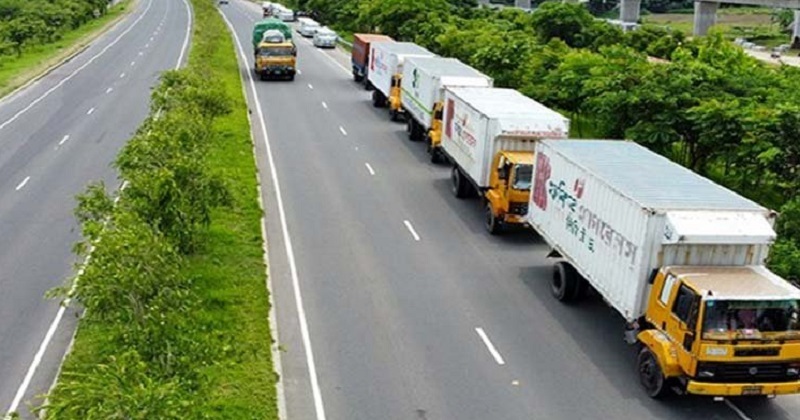 Photo: Collected
Garment products going to Poland via Padma Bridge for the first time
Own Correspondent, Dhaka, July 29: Mongla port authority said Dhaka's garment products are going to Poland as the biggest shipment since the Padma Bridge was opened.
The economy of the country has started to improve due to the Padma Bridge. Export of Bangladeshi goods abroad has started by crossing the bridge. Already, containers carrying garment products from various factories in Dhaka have crossed the bridge and reached Mongla. These goods will go to Poland for the first time crossing the bridge.
According to the Mongla Port Authority, 17 containers carrying garment products from 27 factories in Dhaka-Gazipur-Savar and Narayanganj reached Mongla Port Jetty via Padma Bridge. These products are being loaded onto the Panamanian flagged vessel MV Marks Nesna at Jetty No. 8 of the port. These products include children's clothing, jerseys and cardigans, T-shirts, trousers and other products.
The foreign ship Marks Nesna left Mongla port on Thursday (July 28) morning with these garment products. The ship will go to Poland with garment products in 17 containers of 40 feet length. Before this, the foreign ship Marks Nesna had arrived at the port jetty on Monday to take these products.
Chairman of Mongla Port Authority, Rear Admiral Mohammad Musa said, the export of these garment products through Mongla Port is a memorable event. After the inauguration of Padma Bridge by Prime Minister Sheikh Hasina, the new journey of exporting garment products through Mongla port has started within a month. Import and export will increase in future.