Bangladesh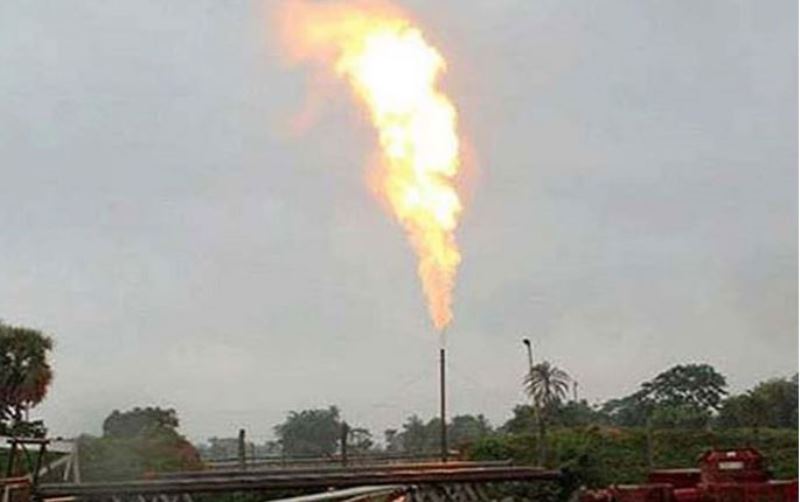 Photo: Collected
Gas found in new well in Bhola
Dhaka, January 24: BAPEX has found gas in Bhola North-2. An experimental fire was ignited after digging a new well of Bhola North-2 in Paschim Ilisha of Bhola Sadar Upazila on Monday evening.
Managing Director of Bangladesh Petroleum Exploration and Production Company Limited (Bapex) Md. Ali said that gas has been found at a depth of 3,528 meters. At present, the fire is lit experimentally. We initially think that it will be possible to extract 20 million cubic feet of gas per day from this well. But after the next 72 hours, we can be sure how much gas is stored in this well.
In a notification, the Ministry of Power, Energy and Mineral Resources said that on December 5, the well drilling of Bhola North-2 started. Well drilling at a depth of 3,428 meters was successfully completed on January 17. Gas was found in this well on Monday. The gas production rate from this well will be determined after final production testing. However, the press release also informed that Bapex is optimistic about gas production at the rate of about 20 mmscfd.
State Minister for Power, Energy and Mineral Resources Nasrul Hamid thanked the state organization BAPEX and said that the gas exploration program should be carried out as per the plan. Petrobangla has planned to drill a total of 46 exploration, development and workover wells during the period 2022-25.
The state minister said that the government is working sincerely to ensure energy security by ordering to increase gas exploration and extraction activities in offshore and onshore. Along with increasing domestic energy source exploration activities, long-term and short-term contracts with gas and oil producing countries including Qatar, Saudi Arabia, United Arab Emirates and Brunei are also continuing.