Bangladesh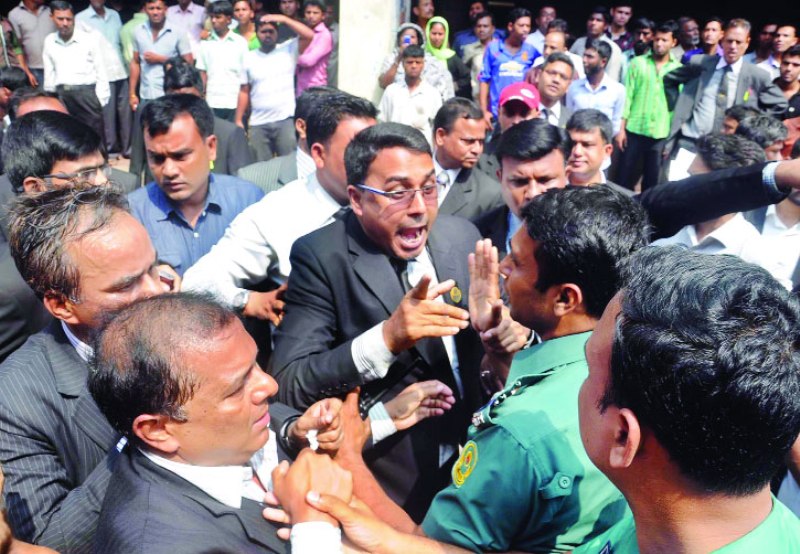 Collected
GD in the name of 28 pro-BNP lawyers in the Tarique-Zubaida case
Dhaka, May 31: A GD (General Diary) has been filed against 28 lawyers including BNP International Affairs Secretary Masud Ahmed Talukder in connection with the commotion among lawyers during the taking of evidence against Tarique Rahman and his wife Zubaida Rahman in the Anti-Corruption Commission (ACC) case for acquiring wealth beyond known income.
One hundred to 150 unidentified pro-BNP lawyers are also mentioned in the GD. Inspector of Police (Investigation) Mahbubur Rahman of Kotyali Police Station will investigate and take action regarding GD.
Kotyali Police Station Officer-in-Charge (OC) Shahinur Rahman said on Wednesday that a GD was issued by Metropolitan Sessions Judge Nazir Shah Md Mamun in the case of commotion in the court. GD happened on Tuesday night itself. We will investigate and take necessary action.
According to the GD, Tuesday (May 30) was scheduled as the day of testimony against Tarique Rahman and Zubaida Rahman in the Metropolitan Sessions Judge Court and Special Tribunal-1. After the midday break, the Metropolitan Sessions Judge began hearing the case at 3 pm. In a while, the pro-BNP lawyers present in order to disrupt the judicial proceedings of the case tried to influence the witnesses of the case by intimidating them and started abusing the witnesses in inaudible language along with commotion inside the court. Additional PP Tapas Pal and ACC PP Jahangir Hossain present in the court tried to calm them down.
The pro-BNP lawyers raised various slogans and tried to obstruct the judicial proceedings and the testimony of the witnesses. The Metropolitan Sessions Judge temporarily adjourned the court when it caused widespread chaos in the court. Later, when the police were informed, the police quickly arrived at the scene. After some time, when the pro-Awami lawyers entered the court, all the pro-BNP lawyers left the court room making noise. Later, the court concluded the next judicial proceedings of the day with the testimony of the witnesses of the case again.