Bangladesh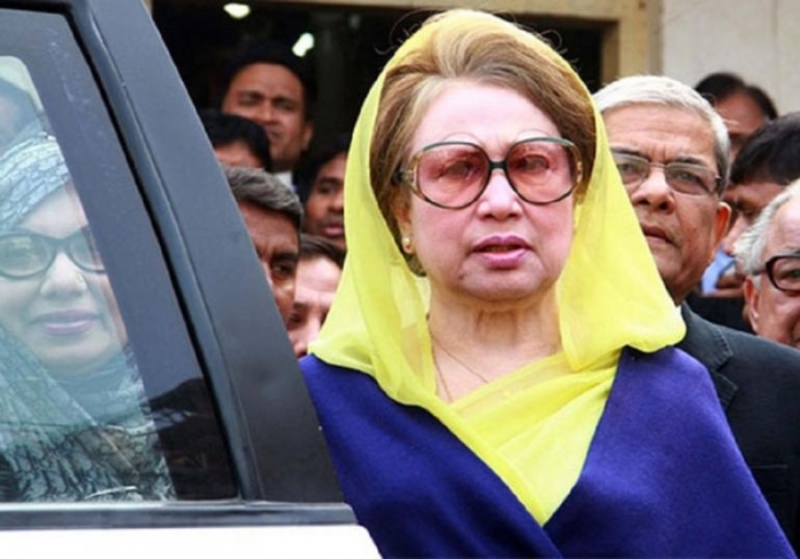 Collected
Government can cancel Khaleda Zia's parole any time, says Hasan Mahmud
Dhaka, September 20: Khaleda Zia's parole could be revoked at any time if the government wants, said Information and Broadcasting Minister Dr. Hasan Mahmud. He asked the BNP leadership to keep it in mind, while responding to reporters' questions at the unveiling ceremony of the Bangladesh Secretariat Reporters Forum's (BSRF) 'BSRF Message' at the Information Ministry's conference room at the Secretariat on Monday (September 20).
Responding to BNP secretary general Mirza Fakhrul Islam Alamgir's statement that, "The government is not releasing Khaleda Zia permanently due to fear," the Information Minister said, "The BNP needed to thank the government long ago. BNP leader Khalda Zia was not released on bail or released by the court. The Prime Minister has suspended the sentence as per the powers given by the law. That's why she's out of jail. That is why the BNP should be thankful, the government should be thanked."
"The sentence has been suspended for six months, but the government can revoke the order at any time. If that order is revoked tomorrow, Khaleda Zia will have to return to jail tomorrow. I think the BNP needs to keep this in mind," he said.
BNP standing committee member Khandaker Mosharraf Hossain said, "We have called on all to take to the streets unitedly demanding a non-partisan and neutral government."
In this regard, Hasan Mahmud said, "BNP leaders have been making this demand for 12 and a half years and have been urging the people. But, the people did not respond to their call. There is no reason to respond. The next election will be held in Bangladesh according to the constitution. According to the constitution, the current government will be the election government. Elections are never under the government, elections are under the Election Commission. When the election schedule is announced, all the government officials and employees who are involved in the election are assigned their jobs by the Election Commission. The government cannot transfer a single police constable after announcing the election schedule. The Bangladesh Election Commission has already conducted many elections very successfully."