Bangladesh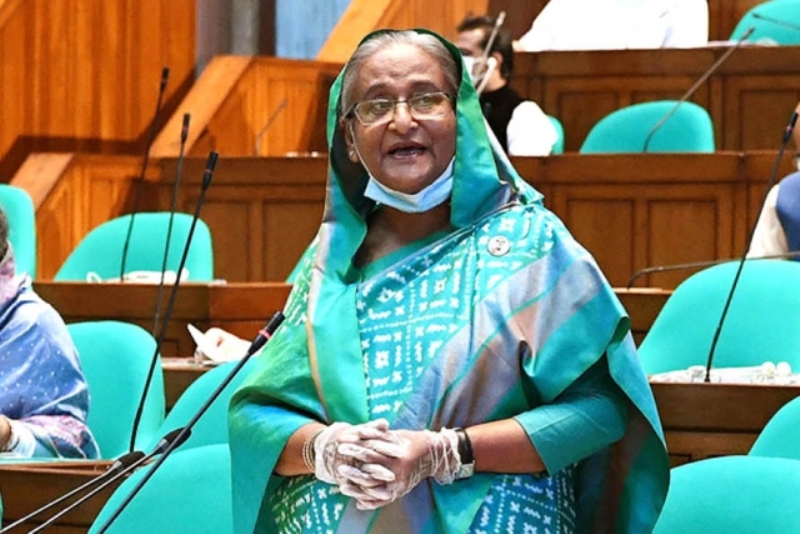 Collected
Government committed to protecting the rights of people: PM Hasina
Dhaka, December 10: Prime Minister Sheikh Hasina has said the Awami League government is committed to protecting the rights of the people of Bangladesh.
"Our government enacted the National Human Rights Commission Act in 2009 to implement the commitment to the development and protection of human rights. In the meantime, various steps have been taken to strengthen the commission, including increasing manpower and budget allocations," the Prime Minister said.
She made the remarks in a message on Thursday (December 10) marking Human Rights Day 2020.
Sheikh Hasina said, "I am happy to know that 'National Human Rights Day 2020' is being observed in Bangladesh on the initiative of the National Human Rights Commission like other countries in the world. The theme of this year's Human Rights Day is 'I will turn around again, human rights for all'."
She said that Bangabandhu Sheikh Mujibur Rahman, the greatest Bengali of all time, has fought for the rights of the exploited and deprived people all his life. His commitment to human rights was unwavering. From childhood until his death, he was dedicated to human rights. He has repeatedly imprisoned people for their political and economic liberation.
Bangabandhu wanted to build a Bangladesh free from exploitation and deprivation where every human being would be guaranteed human dignity, equality and justice. The Constitution, which was presented by the Father of the Nation just ten months after our independence, fully reflects the 30-article Universal Declaration of Human Rights, proclaimed by the United Nations in 1948.
"Currently, the Human Rights Commission is working independently and impartially. Bangladesh has been elected to the UN Human Rights Council three times during the Awami League government. In addition, our government has signed and ratified various international conventions aimed at protecting human rights. We have given shelter to the Rohingyas who have been tortured and fled to Myanmar for the sake of world humanity. All necessary assistance is being provided for their livelihood including security," she added.
The Prime Minister said, "This year's Human Rights Day is being celebrated in a different context. The whole world is now in turmoil due to the outbreak of the deadly coronavirus. We continue our work with the conviction that human rights are at the heart of all coronation efforts. I believe that by coping with Corona and overcoming the identified limitations in establishing equal rights for all, we will be able to achieve our desired goal."