Bangladesh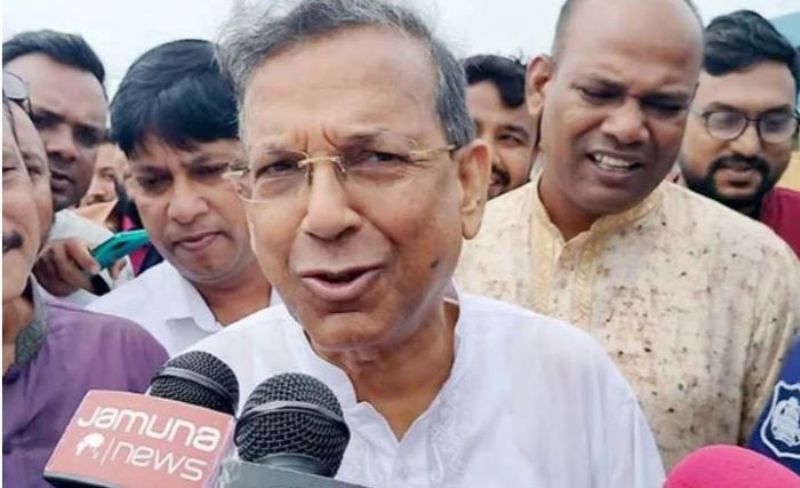 Collected
Government has nothing more to do about Khaleda Zia: Law Minister
Own Correspondent, Dhaka, 25 September 2023: Law Minister Anisul Huq has said that there is nothing the government can do about sending BNP Chairperson Khaleda Zia abroad. He said this in response to a question from reporters at the Ministry of Law Secretariat on Monday.
The minister said, "According to Section 401 of the Bangladesh Criminal Procedure Code, BNP Chairperson Khaleda Zia's sentence is conditionally suspended. To change it, Khaleda Zia's conditional release should be canceled and cohabitation. After that, other considerations can be made. From the point of law, there is nothing more the government can do about sending her abroad."
We wanted to know about Khaleda Zia's medical treatment abroad, which the home minister said - in response to the question, the law minister said, "The application has to be made to the home ministry. The home ministry sends that application to the law ministry. This matter depends on the opinion of the law ministry. I have said it before, I am still saying it. Khaleda Zia's sentence has been suspended and released conditionally under section 401 sub-section 1 of the Criminal Procedure Code, it is at the discretion of the Prime Minister. Now if there is any change in the situation of the law, then the previous conditional release of Khaleda Zia must be cancelled. After leaving, another consideration can be given."
He added, "I think there is nothing more the government can do from the point of law."
A conflict is being observed between the home and law ministries on this issue. When attention was drawn to this, he said, "There is no conflict between us. I have made it clear that if any application comes, the application cannot be made directly to the Law Ministry. This is the law. It has to be done by the Ministry of Home Affairs as per the law. Ministry of Home Affairs is the law for legal opinion. Will send to the ministry. Where did you see the conflict?"
In a rally organized by Dhaka Metropolitan BNP in Nayapaltan on Sunday afternoon, the party's Secretary General Mirza Fakhrul Islam Alamgir said, "There is no use in trickery, arrangements should be made to take BNP Chairperson Khaleda Zia for treatment abroad within the next 48 hours. She (Khaleda Zia) is very sick, very very sick. Sick, doctors said, his physical condition is not good. There is no more treatment for him in Bangladesh. If he is not taken abroad, it may be difficult to save him."