Bangladesh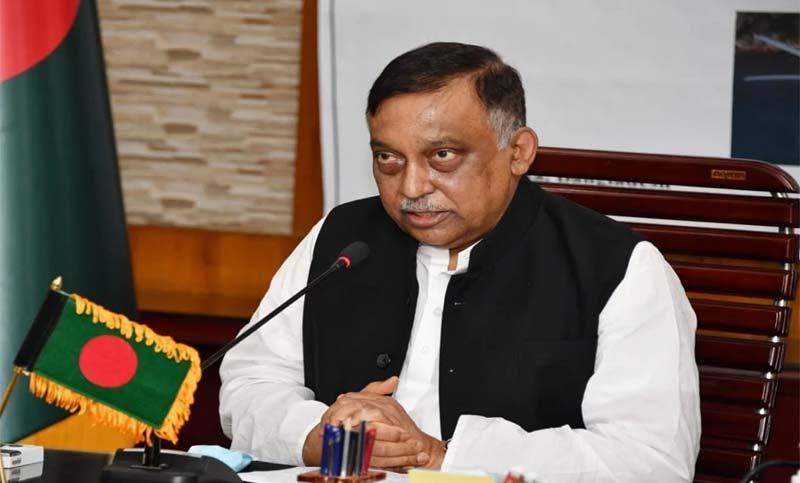 File photo
Government has the capability to break the poisonous teeth of militancy: Home Minister
Own Correspondent, Dhaka, January 20: Home Minister Asaduzzaman Khan said the government has acquired the capability to break the poisonous teeth of militancy and created a role model to eradicate it.
He was speaking as the chief guest at a virtual international conference to mark the 30th founding anniversary of the Ekatturer Ghatak Dalal Nirmul Committee organized by the central committee of the organization on Wednesday.
Congratulating the leaders and activists of the movement on the 30th anniversary of the Nirmul Committee, the Home Minister said, "We have the capability to break the poisonous teeth of militancy. But we could not plucked it up yet. The Prime Minister of India has told me that you have created a role model to eradicate militancy."
He said, "We were able to motivate the people to eradicate militancy. Teachers, students and people all cooperated with us in eradicating militancy. The work that the Nirmul Committee has done in the last 30 years to curb militancy has become our path. The Nirmul Committee has created awareness among the people by going from house to house. Prime Minister Sheikh Hasina called upon all to turn around. Everyone has responded. Even the mother handed over her son to us, eight such incidents have taken place. Their families and relatives have refused to take the bodies if the militants were killed in various incidents."
Asaduzzaman Khan said, "No religion allows terrorism and killing of people. The cooperation of the intelligence agencies of different countries, law enforcement agencies and the neighboring countries has brought us success in eradicating militancy. At various times, the Nirmul Committee brought to the notice of the people the incidents of militancy and communalism, which co-operated with the government to take action in this regard. We have not been able to pluck militancy up, but we have broken their poisonous teeth."
The conference, chaired by Nirmul Committee's president, writer and journalist Shahriar Kabir, discussed issues such as "What the government and civil society should do to prevent militancy and communalism".