Bangladesh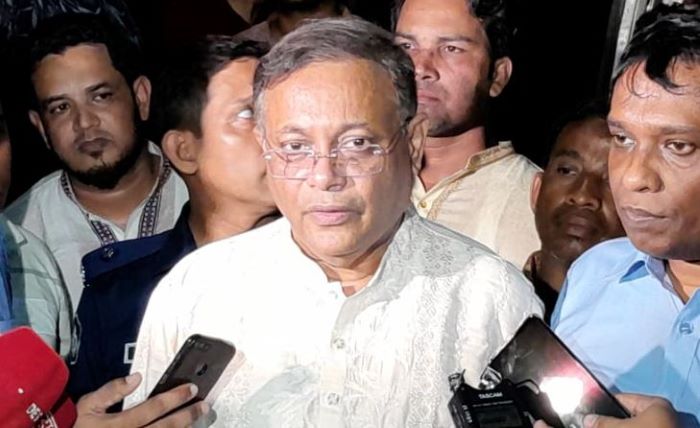 File Picture
Government is serious enough about Khaleda Zia's health: Information Minister
Dhaka, 1 October 2023: Information Minister and Joint General Secretary of Awami League. Hasan Mahmood said that the government is serious about Begum Khaleda Zia's health.
On the other hand, BNP is playing politics over Khaleda Zia's health.
He said this in response to questions from reporters after inaugurating the newly launched cable car (ropeway) at Sheikh Russell Aviary Park in Rangunia, Chittagong on Saturday evening.
The minister said that every time Khaleda Zia went to the hospital, BNP said that it would be difficult to save her if she is not sent abroad. But, every time by the grace of Allah, he returned home with the services of Bangladeshi doctors in the hospital. Still, the government is doing everything necessary to ensure that Begum Khaleda Zia gets the highest level of treatment.
Dr. Hashan Mahmud said, in fact, the way Prime Minister Sheikh Hasina is working to protect the country's environment, the country's environment is much better than before. The amount of land covered by forest has increased in the country. At the same time, the amount of land covered by trees has also increased in the country. He said, with the wish of Prime Minister Sheikh Hasina, we have been able to establish Sheikh Russell Aviary and Eco Park in Rangunia, Chittagong. The government has allocated another 126 crore rupees for the development of this park.