Bangladesh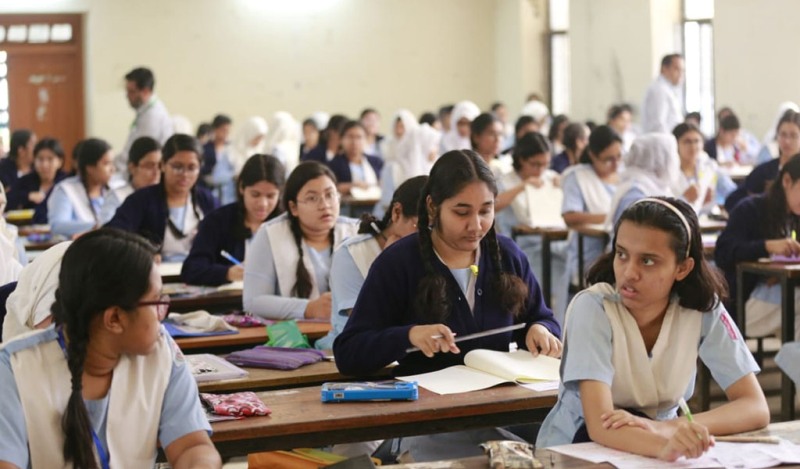 File Picture
Government not planning to resume educational institutions anytime soon: Dipu Moni
Dhaka, November 19: With Covid-19 picking up pace once again, the Bangladeshi government is not planning to resume educational institutions anytime soon.
Bangladesh is one of the most densely populated countries in the world. Maintaining physical distance is a very difficult task here. Besides, if the educational institution is opened, their parents have to go to the educational institution with the children. In that case coronary infection may increase. Although children have a lower risk of contracting the disease, they can be silent carriers.
On the other hand in this situation many parents do not want to send their children to school. Therefore, the government is emphasizing on continuing education activities in an alternative manner in this situation.
Education Minister Dr. Dipu Moni said on Tuesday. She made the remarks at an exchange of views with UN representatives.
The education minister said, "Achieving quality education is being hampered due to Covid-19. Despite all the preparations, it was not possible to take the HSC exam of 2020. Completing the syllabus is now a big challenge as there are no formal classes for SSC and HSC candidates to be held in 2021. Moreover, in the case of technical education, it is not possible to take practical classes online."
"Our children are suffering from various psychological problems due to the closure of educational institutions for a long time."
She said, "Digital technology has helped us to meet various challenges in the education sector during the pandemic. Within two weeks of the announcement of the closure of the educational institution, secondary level education activities were started through parliamentary television."
"Online education activities continue at the secondary and higher education levels. Even then, about 10 percent of our students are out of education. 10 percent is a much larger number when compared with the total number of students. We don't want to leave any student behind."
UN Resident Coordinator Mia Seppo and UNICEF Bangladesh Country Representative Tomo Hozumi were also present.
During the meeting, Mia Seppo praised Bangladesh for launching educational activities and online classes through parliamentary television in a short period of time. She also enquired about the reopening of schools.