Bangladesh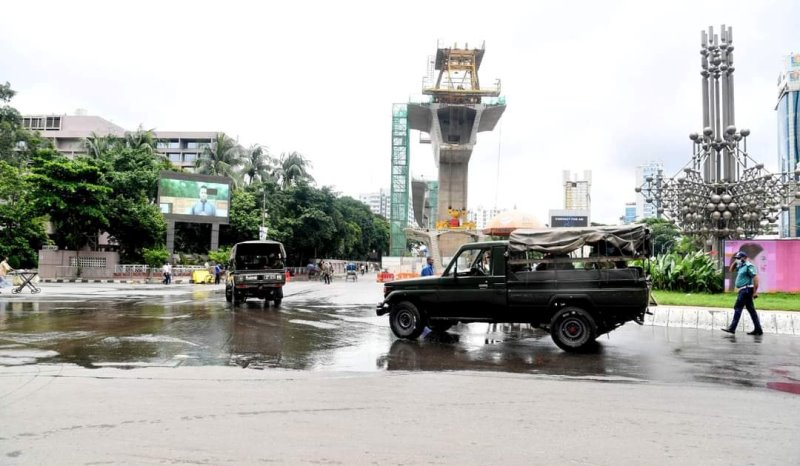 PID
Government officially extends ongoing lockdown for five days
Dhaka, August 5: A notification has been issued by the government to officially extend the ongoing hard lockdown by five more days- till midnight on Tuesday (August 10). The notification was issued by the Cabinet Division on Thursday (August 5).
However, domestic flights and factories will remain operational during the said lockdown.
Earlier on Tuesday (August 3), a meeting of high-level government policymakers reviewed the coronavirus situation and decided the course of action. Liberation War Affairs Minister AKM Mozammel Haque presided over the meeting.
After the meeting at the secretariat, he said, shops and offices-courts will be opened from August 11, and public transport will also run on a limited scale. But before that, all working people have to get the coronavirus vaccine. Regarding the vaccination plan, he said that from August 7, vaccination will be given in 14,000 centers across the country.
From August 7 to 10, 10 million working people will be vaccinated in three days. No working person can go to work without getting vaccinated, shopkeepers cannot open shops, drivers cannot drive. Shopkeepers, public transport drivers, assistants and supervisors over the age of 50 will be given priority during vaccination, the minister said.
Noting that no one will be able to come to work without the vaccine, AQM Mozammel Haque said, "Now there is information about the vaccine on the website, no one can give false information."
Incidentally, on March 8 last year, the first coronavirus infection was reported in the country. As the situation reached alarming levels in June this year due to the second wave of Covid-19, the government imposed strict restrictions across the country from July 1. Along with public transport, government and private offices and business establishments were also closed at this time. On the occasion of Eid-ul-Azha, the government relaxed the restrictions for eight days. Later, restrictions were imposed again from July 23, which was supposed to last till August 5 midnight.