Bangladesh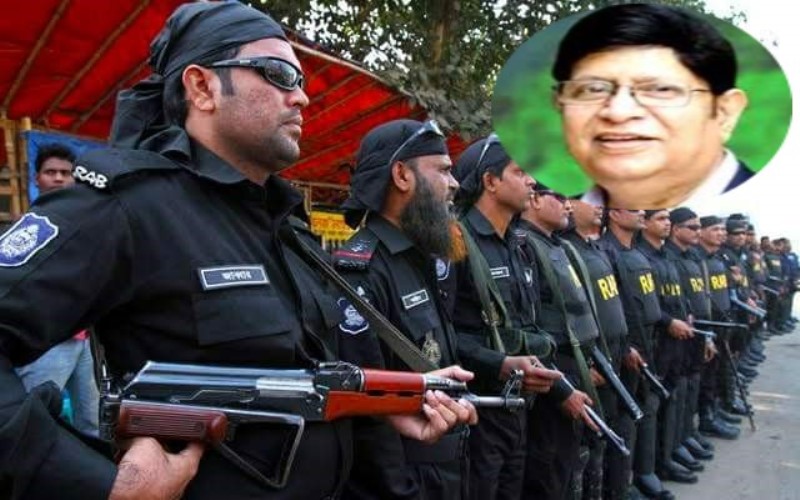 Collected
Government to hire lawyers in the United States to lift RAB ban
Dhaka, April 12: The government wants to fight a legal battle to lift the US embargo on the RAB. To that end, Dhaka is going to hire a lawyer in the United States. Foreign Secretary Masood bin Momen made the remarks while addressing reporters at the State Department after his visit to the United States on Monday.
The foreign secretary said it was a legal matter. "We will go through the legal process. There are (United States) certified lawyers who have to do the work. We have taken some initial legal action."
On April 4, the golden jubilee of Dhaka-Washington diplomatic relations, Foreign Minister Dr. AK Abdul Momen had a bilateral meeting with US Secretary of State Anthony Blinken at the US Department of State. Foreign Secretary Masood bin Momen was present at the meeting. There, Dhaka sought the cooperation of US Washington in lifting the ban on RAB.
Later, on April 7, Secretary of State Masood bin Momen met with Wendy Sherman, the US Deputy Secretary of State, at the State Department in Washington. At the meeting, the foreign secretary proposed a partial lifting of the embargo.
Masood bin Momen said that the US Treasury Department has banned RAB. It is a process of lifting the ban imposed on a person. Another type of process is lifting sanctions on companies. In order to lift the ban, it has to be revoked following the same procedure as given. The United States has said it will follow suit.
The Secretary of State said that under US law, if an organization is banned, it will not be assisted. We have asked the United States, if there is an opportunity, if there is a capacity building, to train our police, BGB and other law enforcement or magistrates involved in the judicial process. They may be deployed in RAB in the future, we can do this with everyone.