Bangladesh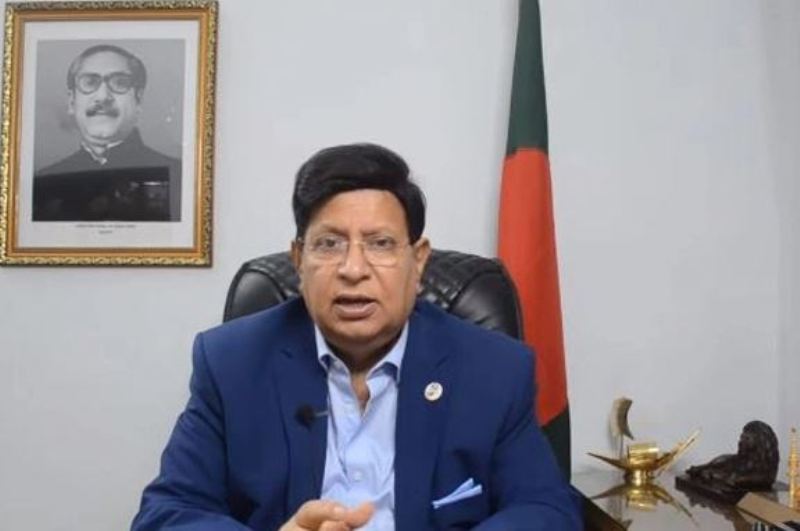 Collected
Government working to recognize March 25 as International Genocide Day: Foreign Minister
Dhaka, September 23: Foreign Minister Dr AK Abdul Momen said that the incumbent Awami League government is working to get March 25 recognized as International Genocide Day. He said that the genocide committed by the Pakistani military in 1971 was one of the heinous crimes in human history.
The world will never find another example of so many killings and brutality, the minister said in a video message at the international seminar titled 'Remember and Recognize: The Case of Bangladesh Genocide of 1971' held at the Human Rights Museum in Winnipeg, Canada on Wednesday (September 21).
Bangladesh High Commission in Canada and Canada's Bangabandhu Center for Bangladesh Studies (BCBS), Bangladesh Liberation War Museum, Genocide Studies Centre, Dhaka University, Refugees Resilience Center and Rotary Club Canada jointly organized this day-long seminar.
Foreign Secretary Masud Bin Momen and Bangladesh High Commissioner to Canada Khalilur Rahman spoke virtually from New York as special guests at the seminar. BCBS Chief Patron in Canada Dr. Kawsar Ahmed gave the opening speech. Also some family members of genocide victims spoke in the seminar.
Professor Dr. Nuzhat Chowdhury described her own life experience. She narrated how her father, Dr. Alim Chowdhury, was abducted and brutally killed by the Razakars, associates of the Pakistani military. She explained the international politics behind the ambivalence regarding the recognition of the genocide in Bangladesh. At the same time, she called for an end to such selfish politics.
Sirajuddin Hossain's son Towhid Reza Noor described the abduction and killing of his father. Martyr Sirajuddin Hossain was a journalist. Tauheed Reza Noor elaborates on how Bengali intellectuals were victims of the massacre by the Pakistani military.