Bangladesh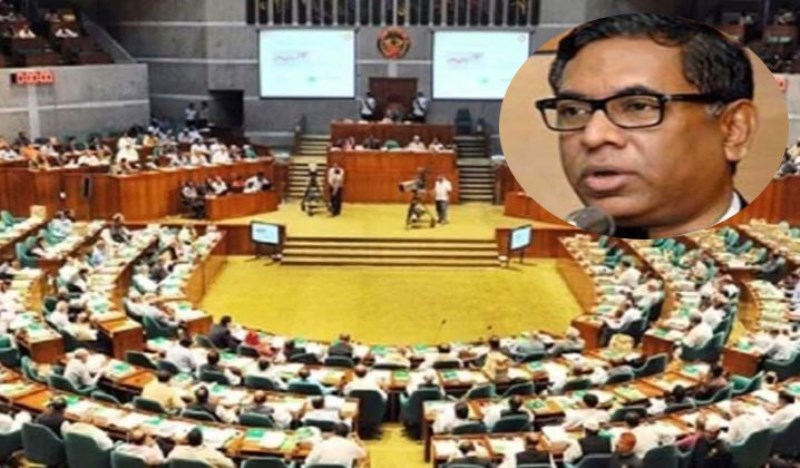 File photo
Govt does not subsidize fuel oil: MoS for Energy
Dhaka, June 1: State Minister for Power, Energy and Mineral Resources Nasrul Hamid said that the government does not give any direct subsidy to fuel oil.
The state minister gave this information in response to the question of Haji Md. Selim, a member of parliament of the ruling party, during the question and answer session in the National Parliament on Wednesday. Speaker Dr. Shirin Sharmin Chowdhury presided over this question at the question and answer table.
Nasrul Hasid said that if the price of all types of fuel oil increased due to the Ukraine-Russia war in the fiscal year 2021-22, the government adjusted the price of fuel oil. Still, in that financial year, BPC made a loss of about Tk 2,705 crore. Here BPC has incurred these losses from previous profits without taking any subsidy from the government.
He said that due to ongoing Russia-Ukraine war, there is a risk of loss of BPC in 2022-23 financial year as well. BPC has not received any subsidy from the government in this financial year either. Carrying forward losses from previous profits.
The state minister said that since the opening of Bara Pukuria coal mine till the fiscal year 2021-22, Tk 3,516 crore 82 lakh has been deposited in the government treasury through all kinds of taxes.
In response to the question of Member of Parliament of Noakhali-2 Constituency Morshed Alam, Nasrul Hamid said that Eastern Refinery Limited has made a profit of Tk 47 crore 89 lakh 9 thousand in the financial year 2021-22, which is Tk 14 crore 93 lakh 31 thousand more than the financial year 2020-21. In that fiscal year, the profit of the government was Tk 32 crore 95 lakh 78 thousand.
In response to another question of M. Abdul Latif, the member of parliament of the ruling party, the state minister for energy said that in the last 14 years, foreign companies have invested 3,483.59 million US dollars in Bangladesh for the development of the gas sector. He said that seven foreign companies have invested in the country. The state minister said that the American oil and gas company Chevron has made the highest investment.
He said, this company has invested two thousand 941.96 million dollars. United Kingdom-based company Tallo 236.37 million dollars, the investment of Cairn Energy of the same country is 242.07 million dollars. Indian ONGC Company has made the fourth highest investment. The investment amount of this company is 45.94 million dollars.