Bangladesh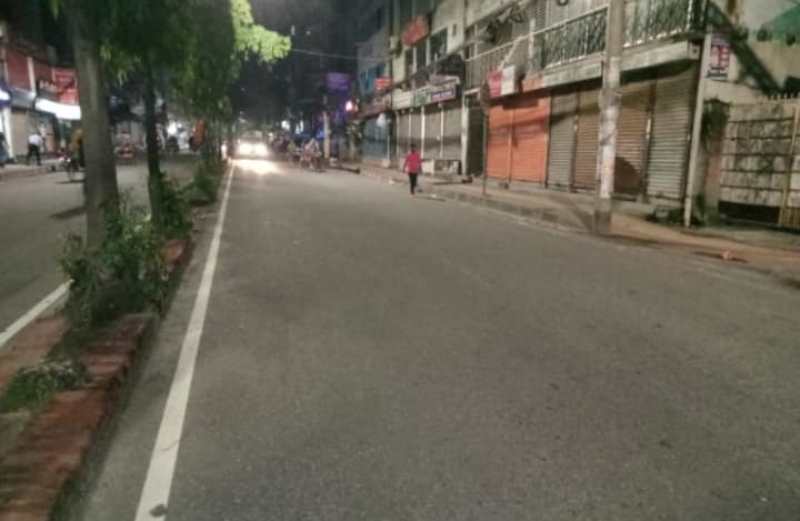 Collected
Govt. lists 23 conditions for next cycle of hard lockdown
Dhaka, July 13: After relaxing the restrictions from midnight of July 14 till 6 am on July 23, the government will impose another phase of hard lockdown, which will continue till August 5. However, 23 conditions have been added, which will be followed during the second cycle of the hard lockdown.
Notable conditions are: -
All government, semi-government, autonomous and private offices will be closed, public transport on roads, railways and waterways, domestic flights and all movement of all types of vehicles will remain suspended.
All shops, shopping malls and markets will remain closed.
All tourist centers, resorts, community centers and recreation centers will remain closed.
All kinds of industries will remain closed.
Public gatherings such as social (post-wedding ceremonies (Walima), birthdays, picnics, parties, etc.), political and religious ceremonies will not take place.
Law and order and emergency services, such as agricultural products and materials (fertilizers, seeds, pesticides, agricultural machinery, etc.), transportation / sale of food grains and foodstuffs, relief distribution, health care, vaccination of Covid-19, issuance of National Identity Card (NID), Revenue Collection Functions, Electricity, Water, Gas / Energy, Fire Service, Telephone & Internet (Public-Private), Media (Print & Electronic Media), Private Security, Postal Services, Banks, Visa Activities, City Corporations / Municipalities (Cleaning, street light management etc.), Social Security programs, Pharmacy and Pharmaceuticals and other essential / essential products and services related to the employees and vehicles of the offices can travel, subject to the display of institutional identity card.
Trucks / lorries / covered vans / vessels / freight trains / ferries engaged in transporting emergency goods will be exempted from the ban, ports (air, sea and land) and related offices will be excluded from the ban.
Raw materials and daily necessities can be purchased from 9 a.m. to 3 p.m. by following hygiene rules.