Bangladesh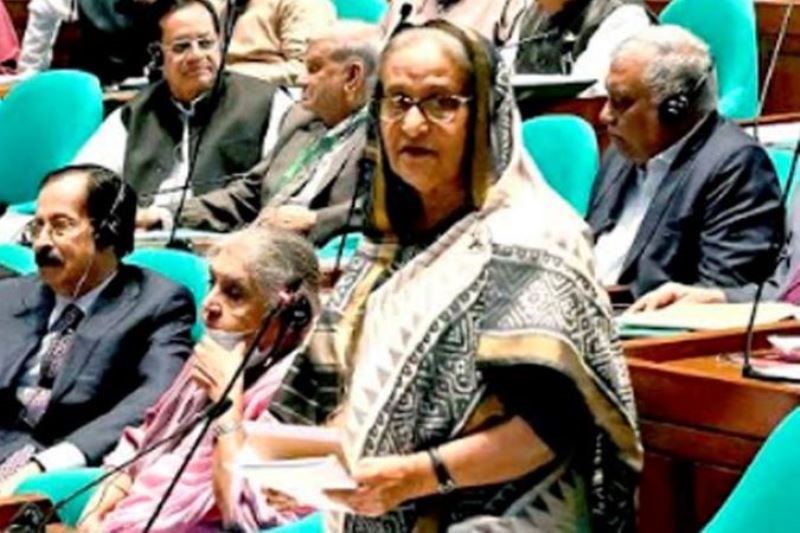 Photo: PID
Govt's steps have made it possible to curb the increase in daily commodities: PM in Parliament
Dhaka, June 1: Prime Minister Sheikh Hasina said that the government has taken various steps to stabilize the prices of daily commodities. As the government has taken steps, it has been possible to curb the rise in daily commodities.
The Prime Minister said these in a written reply to a question by Syed Abu Hossain Babla, a member of parliament of the opposition party Jatiya Party in the Jatiya Sangsad on Wednesday (May 31). Speaker Dr. Shirin Sharmin Chowdhury chaired this session. This question is presented in the Q&A table.
Sheikh Hasina highlighted the various steps taken by the current government to prevent the increase in commodity prices and help innocent people. She said that the prices of some products (such as edible oil and sugar) are adjusted according to the need to keep the prices within the purchasing power of the people.
The head of government said, in order to prevent anti-competitive activities related to conspiratorial collusion, monopoly, oligopoly status, alliance or abuse of dominant position in the market and to maintain fair competition, information collection, examination and investigation activities are taken under the relevant laws through the Bangladesh Competition Commission. If necessary, related actions are taken including filing a case.
The Prime Minister said that despite the economic recession caused by the Covid-19 epidemic and the Ukraine-Russia war, the government is making all efforts to keep the wheels of the country's economy moving.
She said that the government has been able to quickly return the country's economy to the pre-coronavirus high growth trend by dealing with the recession, inflation and instability in the world economy due to the coronavirus epidemic and the Russia-Ukraine war, which had a negative impact on the country's economy.
She said, "Despite the acute crisis of Covid-19, our growth in the financial year 2019-20 was 3.45 percent, which was the highest in the world at that time."
Pointing out that GDP growth increased by 6.94 percent in 2020-21 financial year as a result of various steps taken by the government to boost the economy, Sheikh Hasina said, 'It increased further to 7.10 percent in 2021-22 fiscal year.' Pointed out. These include rationalization of public expenditure, social protection, subsidies in power, energy and agriculture sectors, export incentives, increase in remittance flows, monetary policy etc."