Bangladesh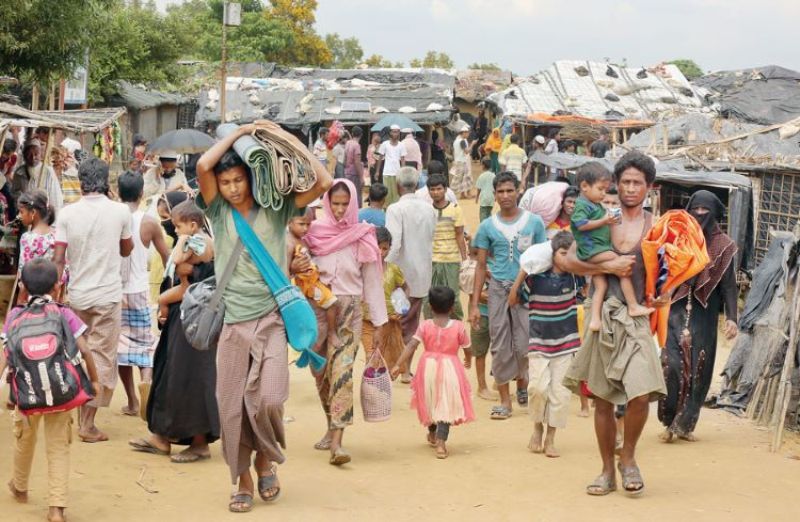 File photo
Govt wants to start Rohingya repatriation from this year
Own Correspondent, Dhaka, June 15: Earlier, several initiatives were taken to repatriate Rohingyas, but nothing was fruitful. Efforts are underway to repatriate Myanmar's forcibly displaced Rohingyas. The government wants the Rohingya repatriation process to begin this year, albeit on a limited scale.
The issue was discussed at the fifth meeting of the Joint Working Group on Rohingya Repatriation on Tuesday (June 14). This information has been given in a press release of the Ministry of Foreign Affairs. It said the two sides discussed safe, dignified and sustainable repatriation of Rohingyas. The two sides also agreed to hold regular meetings of the Joint Working Group and the Technical Working Group.
Foreign Secretary Masud bin Momen chaired the meeting on behalf of Bangladesh at the fifth meeting of the Joint Working Group.
"We want to start repatriation this year. The two countries have held bilateral talks for a long time and will continue to do so in the coming days," he told reporters after the meeting.
The meeting emphasized the need for speedy repatriation, expeditious disposal of Rohingya identity and ensuring the safety and livelihood of returnees.
In 2019, the fourth meeting of the Joint Working Group was held in Nay Pyi Taw, the capital of Myanmar. Due to the country's disinterest, the meeting did not take place in the last three years and repatriation could not begin.