Bangladesh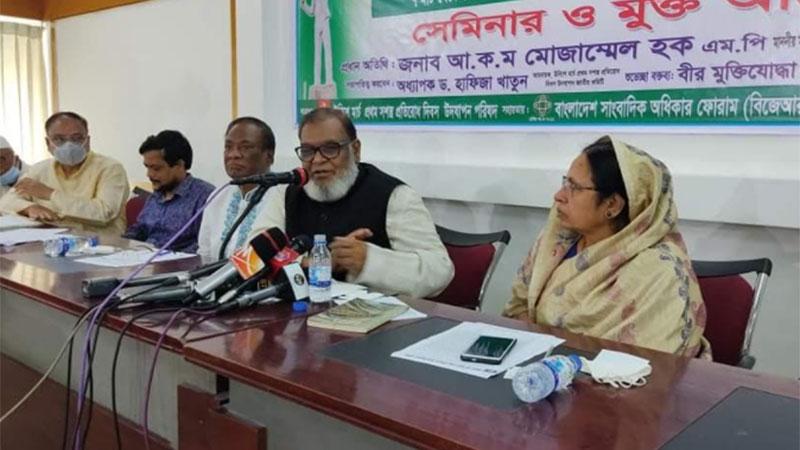 Collected
Govt. withdraws 'no jab, no movement' order
Dhaka, August 4: The government has withdrawn its directive where it made vaccination compulsory for anyone above 18 to venture out. Liberation War Affairs Minister AKM Mozammal Haque said on Wednesday.
"The decision has been reversed," he said. "The statement has been corrected. It is not possible. It [vaccination] will be [done] in phases. We will take this decision by arranging more vaccinations. We will take more time. We will announce the date from when the punishment will be imposed in case of movement without vaccination. This will be done once the ability to vaccinate everyone is acquired."
Later, a press release of the Ministry of Liberation War Affairs informed that all the citizens above the age of 18 will be brought under the vaccine in phases. However, Liberation War Affairs Minister AKM Mozammel Haque has withdrawn the statement being made in various media saying that no one above the age of 18 can go out after August 11 without getting vaccinated.
Earlier on Tuesday (August 3), senior lawmaker and Liberation War Affairs Minister AKM Mozammel Haque presided over an inter-ministerial meeting to review the coronavirus situation in the Cabinet Division at the Secretariat.
After the inter-ministerial meeting he told reporters, "Anyone above the age of 18 who wants to go out will have to get vaccinated. Without vaccination will be considered a punishable offense. If necessary, an ordinance can be issued to punish. As there is no parliamentary session now, the ordinance may be issued."
Health Minister Zahid Maleque was present at the time. He did not disagree with the statement of the Liberation War Affairs Minister.
A message from the Health Ministry's public relations officer later that night said, "The statement 'No one under the age of 18 would be allowed to go out without being vaccinated', has not been made by the health and family welfare ministry said. The information disseminated is not accurate."