Bangladesh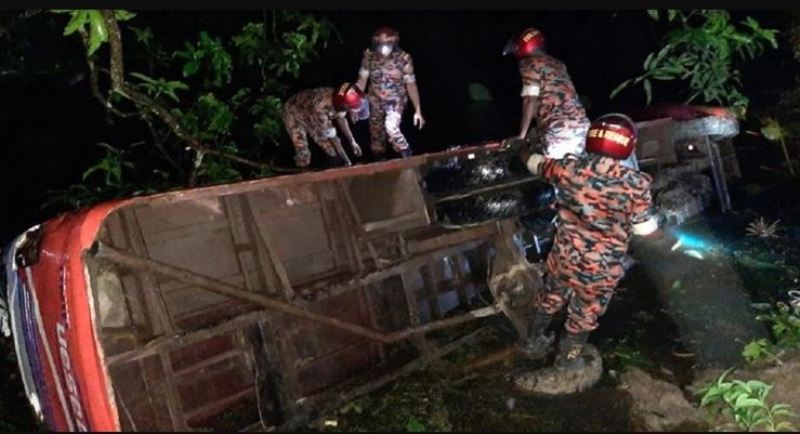 Collected
Groom among 20 injured in Pabna bus accident, bride unharmed
Dhaka, October 24: At least 20 people, including the groom, were injured when a wedding bus overturned at Chatmohar in Pabna. The incident took place at Shahjahanpur intersection in Mathurapur union of the upazila on Friday (October 23).
The groom's name is Abul Kalam, son of Madari Mandal of Bahadurpur village in Mathurapur union. However, the bride was not injured in the incident.
Citing eyewitnesses and locals, Chatmohar Fire Service Station Officer Moinur Rahman said 35-40 guests were returning with their bride and groom at the end of the wedding ceremony at Palidana village in Chatmohar upazila.
The car overturned when the driver lost control at the Shahjahanpur junction around 7.45 pm.
He added that it was raining at the time. There were less people on the road. After the car overturned, locals rushed to the spot and rescued them.
Citing some rescuers, station officer Moinur Rahman said the groom sustained hand injuries.
At least 20 people, including two children, were injured. However, no one was seriously injured, he said.
Police Sub-Inspector (SI) Shariful Islam, who was present at the spot, said police and fire service personnel did not find anyone trapped inside the bus. However, the bus could not be moved as a crane was needed to lift the vehicle.
Upazila Nirbahi Officer Saikat Islam said the owner of the vehicle was being contacted to rescue the vehicle.