Bangladesh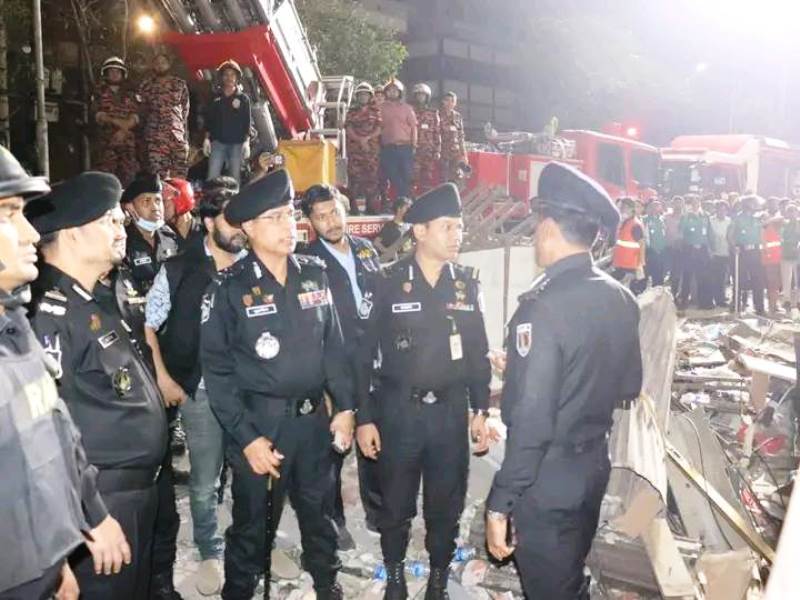 Photo: Collected
Gulistan explosion is not normal: RAB
Dhaka, March 9: Major Moshiur Rahman, head of RAB's bomb disposal unit, commented that the explosion in Gulistan in the capital was not normal. He said this in response to questions from reporters on Wednesday afternoon.
He said, "We initially found that the explosion had taken place in the basement of the building. This is not a normal explosion. A gas build-up or other explosion has occurred. It is confirmed that this incident did not happen from AC."
After visiting the spot, the RAB official said about the progress of the rescue operation, RAB's dog squad and bomb disposal unit are present there. They are working in coordination with experts from Titas Gas Authority and RAJUK.
Twenty-one people have been killed in this incident so far. Hundreds of people were injured, 70 of whom were admitted to Dhaka Medical College (DMC) Hospital. There are 10 people admitted at Sheikh Hasina National Burn and Plastic Surgery Institute, none of whom are out of danger, the doctor said.
After the explosion, the fire service rescued 40 people alive from the building on Tuesday.