Bangladesh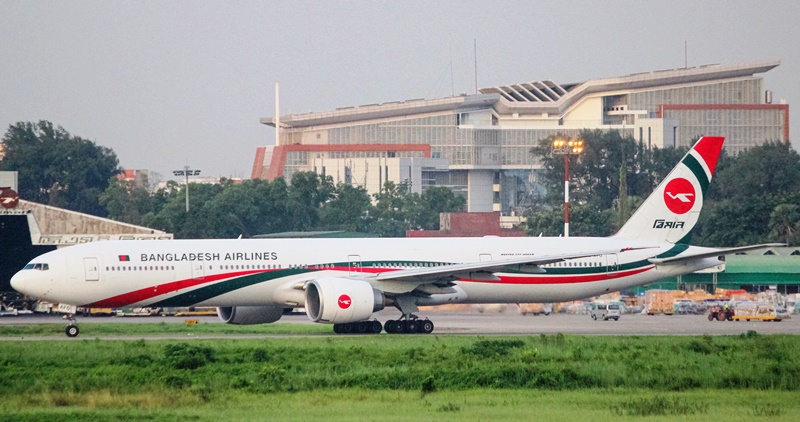 Photo: Wikimedia Commons/Md Shaifuzzaman Ayon
Hajj pilgrims to be transported in 160 flights of Biman Bangladesh
Dhaka, March 20: Bangladesh Biman will operate 160 dedicated flights this year for Hajj pilgrims.
The first flight for Hajj pilgrims will leave Dhaka in the current Hajj season at 3:45 am local time on May 21. The first flight BG3001 will depart from Dhaka's Hazrat Shahjalal International Airport to Jeddah at the scheduled time on May 21 at 3:45 am. The flight will land at Jeddah Airport at 7:30 am local time. Biman's pre-Hajj flight will end on June 22.
Bangladesh Airlines Managing Director Shafiul Azim gave this information in a press conference on Sunday (March 19). This press conference was organized on various contemporary issues of aviation.
The managing director of Biman said that this year 1 lakh 27 thousand 198 pilgrims from Bangladesh have received permission to perform the holy Hajj in Saudi Arabia. Biman Bangladesh Airlines will transport 50 percent of Haj pilgrims i.e. 63 thousand 599 people. The Hajj flight of the current Hajj season will start from May 21.
He said that this year, Biman's own four Boeing 777-300ER aircraft and 787 Dreamliner will be used for pilgrim transport. A total of 160 dedicated flights will be operated in pre-Hajj flights. Among them, 116 flights will be operated on the Dhaka-Jeddah route, 20 on the Dhaka-Madinah route, 14 on the Chittagong-Jeddah route, six on the Chittagong-Madinah route, two each on Sylhet-Jeddah and Sylhet-Madinah routes.