Bangladesh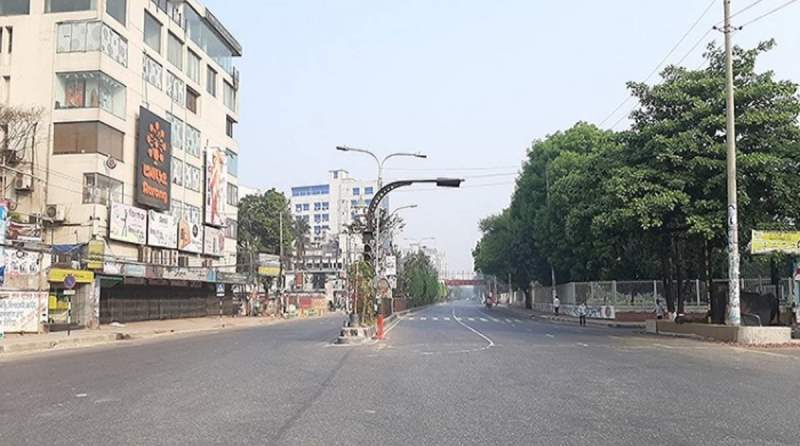 Collected
Hard lockdown from tomorrow
Dhaka, July 22: According to the pre-announced date, strict restrictions will start from July 23. Which will continue till August 5. State Minister for Public Administration Farhad Hossain confirmed on Wednesday (July 21) night.
"The relaxation period of restrictions won't increase. Hard lockdown will start on July 23 and will continue till August 5. If we abide by the restrictions for these 14 days, we will be able to break the chain of infection," the minister said.
Earlier, a notification regarding restrictions was issued by the Cabinet Division on July 13 at noon. The restrictions mentioned in the notification at this time include: -
1. All government, semi-government, autonomous and private offices will remain closed.
2. Public transport, including domestic flight service, and all types of vehicles will not operate closed on roads, railways and waterways.
3. All shops, including shopping malls / markets, will remain closed.
4. All tourist centers, resorts, community centers and recreation centers will remain closed.
5. All kinds of industries will remain closed.
6. Public gatherings such as social [wedding ceremonies (walima), birthdays, picnics, parties, etc.], political and religious ceremonies will not take place.
7. The Bangladesh Supreme Court will issue necessary directions to the court.
8. Bangladesh Bank / Financial Institutions Department will issue necessary instructions to ensure the services of banking / insurance / financial institutions.
9. Government employees will be stationed at their respective workplaces and will carry out office work virtually (e-documents, e-mail, SMS, WhatsApp and other means).
10. Law and order and emergency services, such as agricultural products and materials (fertilizers, seeds, pesticides, agricultural machinery, etc.), transportation / sale of food grains and foodstuffs, relief distribution, health services, vaccination of Covid-19, issuance of National Identity Card (NID), Revenue Collection Functions, Electricity, Water, Gas / Energy, Fire Service, Telephone & Internet (Public-Private), Media (Print & Electronic Media), Private Security, Postal Services, Banks, Visa Activities, City Corporations / Municipalities (Cleaning, street light management, etc.), Social Security programs, pharmacy and pharmaceuticals and other essential / essential goods and services related to the employees and vehicles of the office will be able to travel subject to the display of institutional identity card.
11. Raw markets and daily necessities can be bought and sold from 9 am to 3 pm in accordance with the hygiene rules. The concerned trade organization / market authority / local administration will confirm the matter.