Bangladesh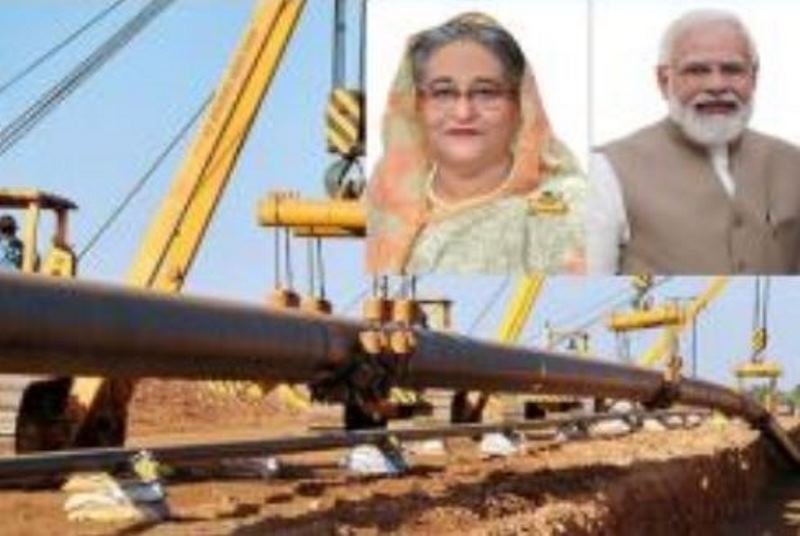 File photo
Hasina-Modi to inaugurate cross-border oil pipeline on March 18
Dhaka, March 10: Prime Minister Sheikh Hasina and Indian Prime Minister Narendra Modi will jointly inaugurate the first cross-border oil pipeline on March 18 to supply diesel to Bangladesh.
Foreign Minister Dr. AK Abdul Momen told reporters in a briefing at the Ministry of Foreign Affairs on Thursday afternoon, "The good news is that India will send us diesel. (Oil) pipeline work has been completed."
He also said that the two Prime Ministers will inaugurate the pipeline on March 18 (via video conferencing).
Momen's announcement came a week after discussions with Indian Foreign Minister Dr. S Jaishankar in New Delhi on the sidelines of the G-20 Foreign Ministers' meeting last week.
Bangladesh Petroleum Corporation (BPC) officials said India will export diesel through the 130 km India-Bangladesh Friendship Pipeline (IBFPL) constructed at a cost of around INR 3.46 billion taken from the Indian Line of Credit (LoC).
The pipeline stretches 125 km in the territory of Bangladesh and 5 km inside India. The two Prime Ministers attended the ground-breaking ceremony of IBFPL in September 2018 through video conferencing. Bangladesh used to import diesel from India by rail.
The foreign minister said that another issue is that India has withdrawn its objection regarding the construction of any facility by the Bangladesh authorities within 150 yards of the Zero Line in Bangladesh. Now we can start our projects (along the border).
Momen said that reflecting the excellent bilateral relations of Dhaka-Delhi, India has given high respect to the Bangladesh delegation at the G-20 Foreign Ministers' meeting.