Bangladesh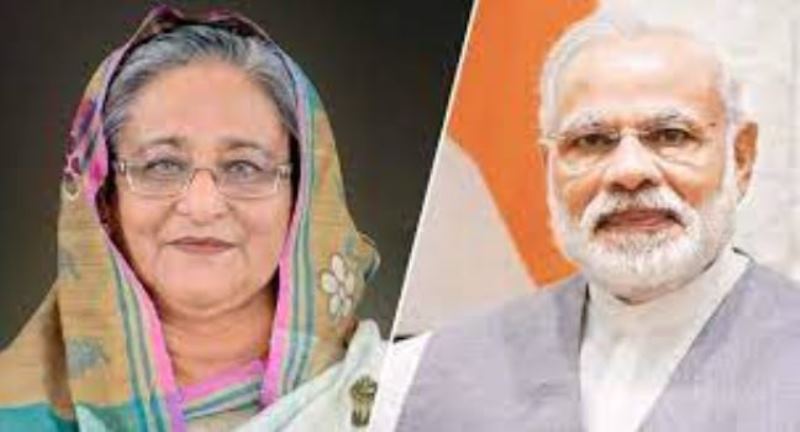 File photo
Hasina-Modi to inaugurate India-Bangladesh Friendship Pipeline today
Dhaka, March 18: India-Bangladesh Friendship Pipeline established at Parbatipur in Dinajpur will be inaugurated today (Saturday, March 18). Bangladesh Prime Minister Sheikh Hasina and her Indian counterpart Narendra Modi will jointly inaugurate this pipeline through video conference.
After the prime minister of the two countries inaugurated the process of sending fuel oil to the receiving terminal of the India-Bangladesh alliance pipeline established at Parvatipur, fuel oil will start coming from India to Bangladesh through this alliance pipeline from Saturday.
Tipu Sultan, Director of the India-Bangladesh Friendship Pipeline Project, said that arrangements have been made to watch the opening ceremony on Saturday afternoon at 5:20 pm on the TV screen installed in the Pandal of the receipt pipeline terminal. Senior officials of Bangladesh Petroleum Corporation (BPC) and local representatives and leaders of Awami League will be present. Before this, a discussion meeting will be held at Parbatipur Upazila Parishad meeting hall at 4 pm.
The pipeline crosses the border from the Siliguri Marketing Terminal of the Numaligarh Refinery in the Indian state of Assam and enters the Banglabandha border of the Panchagarh district of Bangladesh via Panchagarh, Nilphamari, Dinajpur, and connects to the Parvatipur depot. BPC's Parvatipur receiving terminal is now ready to import diesel from the Numaligarh refinery in Siliguri through the Indo-Bangla Friendship Pipeline.
A receiving terminal for the import of fuel oil (diesel) from India through a pipeline has been established at Parbatipur with the aim of uninterrupted supply of diesel to 16 districts of the northern part of the country and to meet the energy needs of other diesel-powered power plants in the region, including the 150 MW power plant of Syedpur in Nilphamari.
On Friday, March 10, Minister of State for Power, Energy and Mineral Resources Nasrul Hamid, Secretary of the Ministry of Energy and Mineral Resources Md. Khayiruzzaman Majumdar, Chairman of Petrobangla Jarendra Nath and Chairman of Bangladesh Petroleum Corporation ABM Azad visited the receiving terminal of the project.
A 130 km pipeline has been constructed from Numaligarh Refinery to Siliguri Rail Terminal in the eastern Indian state of Assam and a 60 km pipeline from Siliguri Terminal to Parvatipur. Out of this, 5 km in the Indian part and 125 km in the Bangladesh part. The cost has been estimated at Tk 520 crore. Out of which the Government of India has invested Rs 303 crores and BPC has invested Tk 217. 200,000 tons of oil per year will be available through this pipe of 10 inch diameter. Where later it will be possible to transport 10 lakh metric tons of diesel.