Bangladesh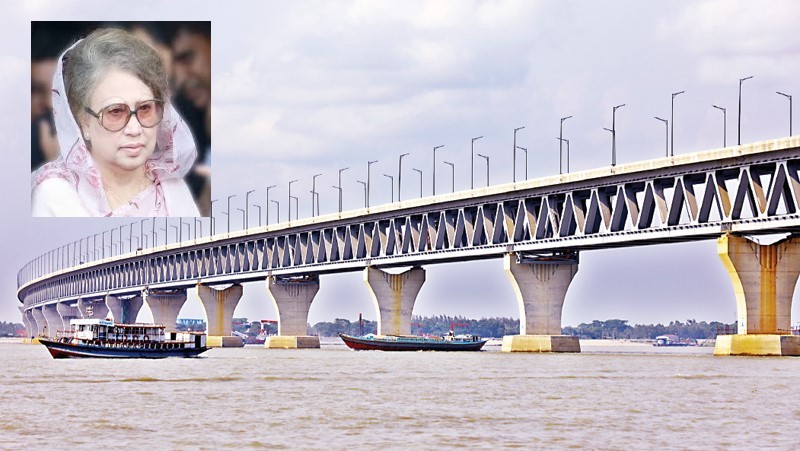 File photo
Hasina's remark on throwing Khaleda Zia off Padma Bridge was a political humor: Quader
Own Correspondent, Dhaka, July 26: Awami League General Secretary and Minister of Road Transport and Bridges Obaidul Quader said that Prime Minister Sheikh Hasina's remark on dropping BNP Chairperson Khaleda Zia into Padma River from the Padma Bridge was a political humor. He said that the comment of serving tea when BNP comes to gherao was a humor too.
Quader said these things to reporters after the Cabinet meeting at the Secretariat on Monday (July 25).
After the cabinet meeting, reporters asked Obaidul Quader whether Prime Minister and Awami League President Sheikh Hasina is actually trying to open the door to dialogue by inviting BNP to tea. In response, Obaidul Quader said, "This is political humor. For example, the remark on dropping Khaleda Zia into Padma River was a humor. They (BNP) will gherao and demonstrate. In response to this, she said it humorously."
He also said, what is the problem if BNP leader Mirza Fakhrul Islam Saheb comes to gherao and he is offered tea!
Awami League wholeheartedly wants BNP's participation in the election. Obaidul Quader said that it is the right of BNP to participate in the ongoing dialogue with the Election Commission.
In response to a question about the dialogue with BNP, Obaidul Quader said, since this matter has not been decided yet, I do not want to comment on it. Because the issue of dialogue is a matter of the party's decision, a matter of the government's decision. You will know when the Prime Minister decides on this.