Bangladesh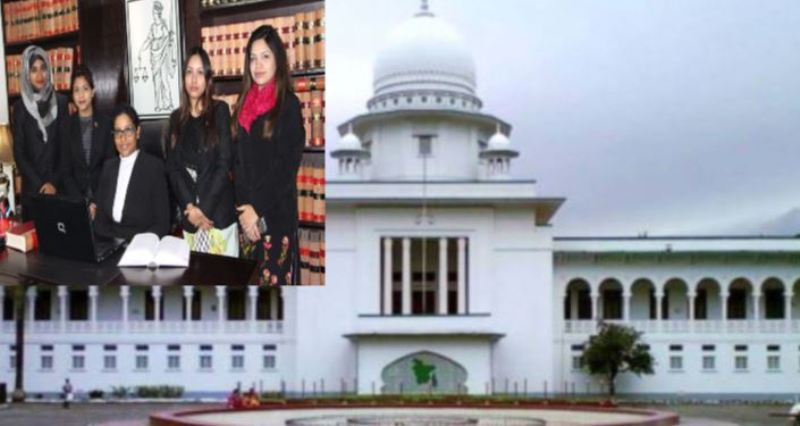 Collected
Hearing of women lawyers in High Court bench a priority on Women's Day
Dhaka, March 8: On International Women's Day, a division bench of the High Court gave priority to women lawyers in hearing cases. A High Court bench comprising Justice Jahangir Hossain and Justice Md Atowar Rahman prioritized the cases. In this bench, women lawyers got priority in hearing throughout the first half of the working day today.
In addition, the Legal Aid Committee of the Supreme Court today organized a function at the conference hall of the Supreme Court on the occasion of Women's Day at around 4:00 pm. The event was organized in honor of the panel of Supreme Court Legal Aid women lawyers.
March 8 is celebrated every year as International Women's Day with the aim of building a global egalitarian society-state for the protection of women's rights. The UN has set the theme of Women's Day 2022 - 'Women's Health and Awakening'. In the light of this theme, the Ministry of Women and Children's Affairs has set the theme for this year's International Women's Day - 'For a sustainable future, gender equality is paramount today'.
On this occasion, the Ministry of Women and Children Affairs has organized processions, discussions and cultural programs all over the country. Besides, various governmental and non-governmental organizations are celebrating the day with various arrangements.