Bangladesh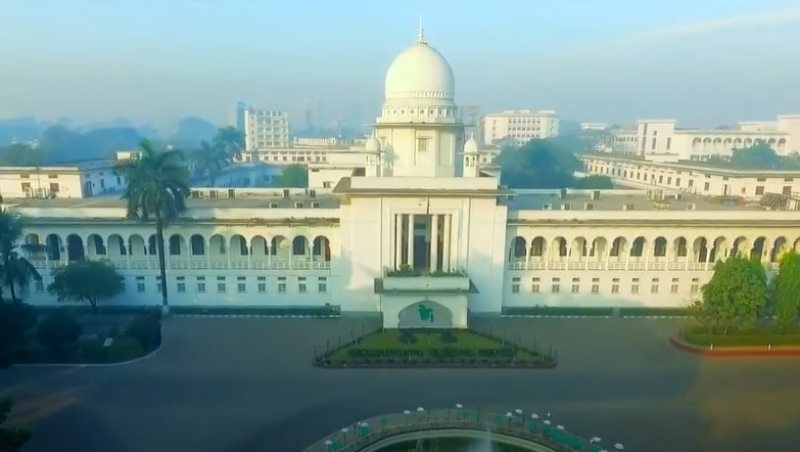 Screengrab from YouTube
High Court dismisses writ demanding investigation on eavesdropping and leaking of telephonic conversation
Dhaka, September 30: The High Court has rejected the writ petition seeking an inquiry into eavesdropping and leaking of telephonic conversation. A bench of High Court Justice M Enayetur Rahim and Justice Md Mostafizur Rahman passed the order on Wednesday (September 29).
Earlier on August 10, a writ petition was filed in the High Court seeking directions to take steps to curb eavesdropping. The writ petition sought directions to ensure erasure and to investigate the leaked incidents. Supreme Court lawyer Mohammad Shishir Monir filed the writ petition on behalf of 10 lawyers.
He said a legal notice was issued on June 22. The notice was writ as there was no remedy. It mentions 16 eavesdropping incidents that took place from 2013-21.
According to Article 43 of the Constitution of Bangladesh, the protection of the privacy of letters and other means of communication is a fundamental right of citizens. But it is noticed that phone leaks are happening every day. So it should stop.
In the writ petition, the Ministry of Posts and Telecommunications, the Ministry of Information and Communication Technology, the Department of Posts and Telecommunications, the Department of Information and Communication Technology and the Bangladesh Telecommunication Regulatory Commission (BTRC) were made defendants.
The petitioners are: Advocate Rezwana Ferdous, Advocate Uttam Kumar Banik, Advocate Shah Nabila Kashfi, Advocate Farhad Ahmed Siddiqui, Advocate Mohammad Nawab Ali, Advocate Mohammad Ibrahim Khalil, Advocate Mustafizur Rahman, Advocate GM Mujahidur Rahman (Munna), Advocate Imrul Kayes, and Advocate Ekramul Kabir.