Bangladesh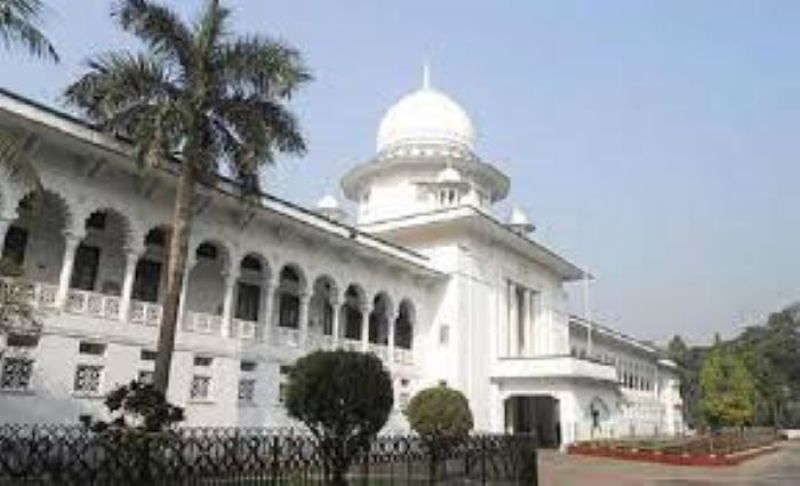 Collected
High Court orders to appoint doctors to vacant posts in prisons
Dhaka, June 6: The High Court has directed to appoint doctors within one month for vacant posts in the prisons of the country.
During the hearing of the matter, the court said that most of the poor people live in prisons. Save these poor people by appointing doctors. The court commented that power is not for abuse, power is for the service of people.
A High Court Division Bench comprising Justice KM Kamrul Quader and Justice Mohammad Shawkat Ali Chowdhury heard the matter on Tuesday. Advocate for the writ party. JR Khan told Robin Bass this.
Advocate Shafiqul Islam conducted the hearing on behalf of the Directorate of Prisons. Deputy Attorney General Sheikh Saifuzzaman and Assistant Attorney General Salim Azad represented the state.
Lawyer Md. JR Khan Robin told the court that a doctor has not been appointed to the vacant post in the prison. Then the court said, there is no shortage of doctors in Bangladesh. Doctors can also be seen on the streets. Many are studying medicine from private medical institutions. The lawyer of prison department said that 125 doctors have been appointed out of 141 posts. We are looking forward to fill the remaining posts.
The court asked the lawyers of the director general of the health department and the director general of the prison department to get out of the letter and appoint them quickly. He could not implement the court order even till now. Power is not for abuse, power is for serving people. Remember that.
The court said that there are poor people in prisons. Even if the rich go to jail, there is a division system for them. So save the poor people by quickly appointing a doctor in the jail. The court then ordered the appointment of a doctor to the vacant post of the jail within a month.