Bangladesh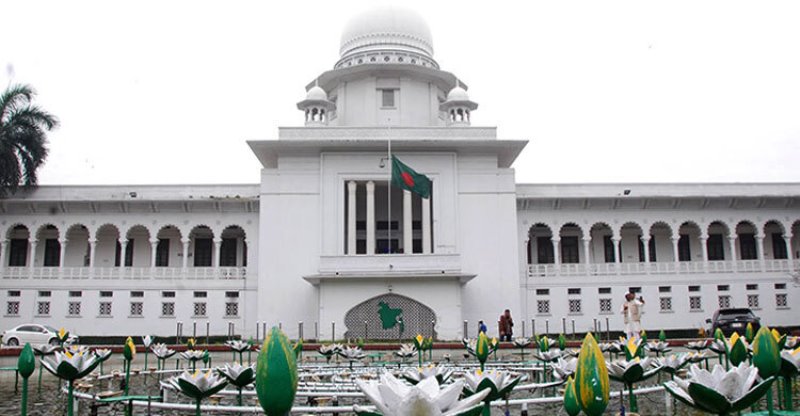 File photo
High Court recognizes mother as the guardian of child
Dhaka, January 25: The High Court has given a verdict recognizing the mother as the guardian of the child in filling the SSC-HSC examination form. The High Court bench of Justice Naima Haider and Justice Md. Khairul Alam gave the verdict on Tuesday by declaring the rule issued in this regard as appropriate.
Advocate Rezaul Karim, Advocate Ainunnahar Lipi and Advocate Ayesha Akhter were in the court for the writ. Deputy Attorney General Amit Dasgupta appeared for the state.
After the verdict, Advocate Ainunnahar Siddika said, the High Court said in the verdict, fatherless children, children of sex workers whose father is not known can fill the form only with the mother's name. The High Court has observed that the constitution has given equal rights to everyone, but if the father's name is not available, a child cannot fill up the form and will not get a passport. It is against the constitution. Due to equality in the constitution, the father or mother will have the right to fill any form or registration only if they have the identity.
Advocate Ayesha Akhtar said, as a result of today's verdict, the name of father or mother or legal guardian can be written in filling up the SSC, HC exam form, filling up the passport form. As a result of this ruling, there was no obligation to write the names of both the parents. The form can be filled by writing only the mother's name.
Earlier on January 16, after the hearing on whether the mother will be recognized as the child's guardian or not, today is fixed for the verdict.
The lawyers for the writ stated that on the basis of information published in various newspapers in April 2007, it is known that the Board of Secondary and Higher Secondary Education, Rajshahi Thakurgaon denied the admit card to a young woman to participate in the SSC examination due to the fact that the student could not fill the father's name in the information form as required before participating in the Secondary School Certificate Examination. Refused to give. It is to be noted that after the father's departure without giving any recognition to the mother and the child, the girl grew up with the sole love of her mother.