Bangladesh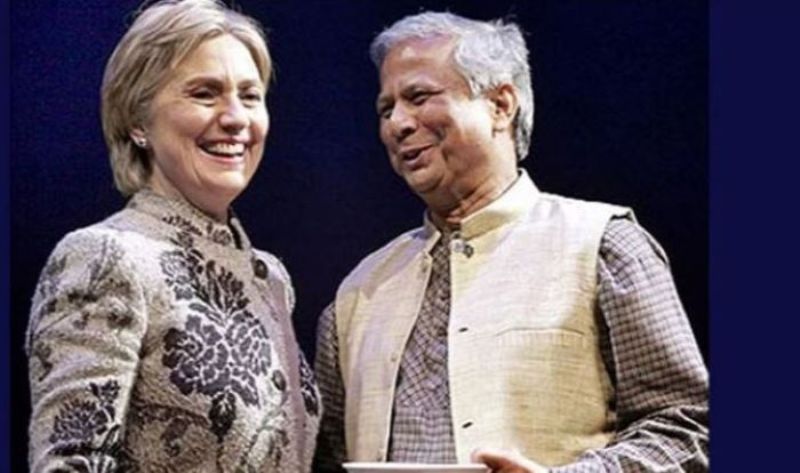 Collected
Hillary calls on world leaders to stand by Dr. Yunus
Own correspondent, Dhaka, 30 August 2023: Former US Secretary of State and First Lady Hillary Clinton has called on world leaders to stand by the Nobel-winning economist Dr. Yunus. In a tweet on Tuesday, August 29, she called on the world to come forward to stop the alleged harassment of Yunus. The statement of more than 160 world leaders sent to Prime Minister Sheikh Hasina was attached.
She wrote, "Including me, more than 160 world leaders stand by the great humanitarian and peace Nobel laureate Dr. Mohammad Yunus." Hillary urged them to join their position and demand an end to discrimination.
The statement of 160 people includes the names of former US President Barack Obama, Hillary Clinton and many world leaders and Nobel laureates. In the statement, they expressed concern about democracy and human rights in Bangladesh. Also Dr. Kerry Kennedy, a prominent American lawyer, author and human rights activist, tweeted about Yunus. He is the president of Robert F. Kennedy Human Rights, a world-renowned human rights organization. She is the daughter of former US Senator Robert F. Kennedy and the niece of former President John F. Kennedy.
Former US President Barack Obama wrote a letter supporting Dr. Muhammad Yunus on August 27. One day after that, Dr. Yunus and the upcoming elections were discussed again with the letters of 160 world leaders.
In a response to the case of Dr. Muhammad Yunus, Prime Minister Sheikh Hasina said that Nobel laureate economist Dr. Muhammad Yunus is begging for a statement at the international level due to lack of self-respect.