Bangladesh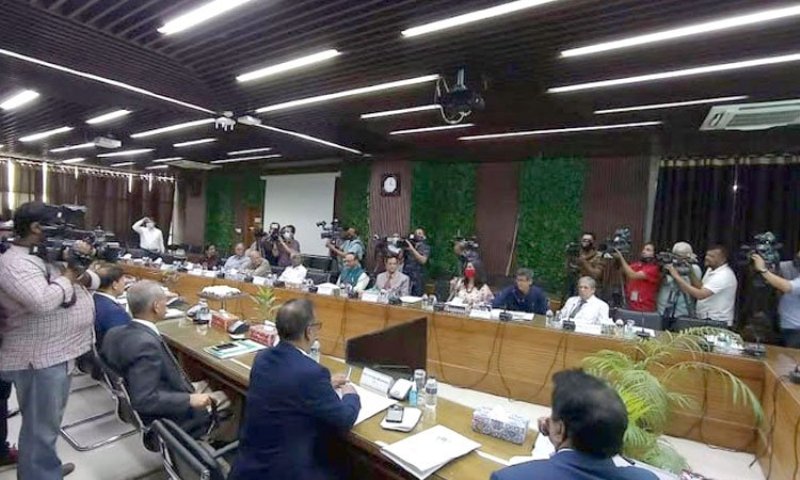 Photo: Collected
Holding a good election would be difficult without a consensus among political parties: CEC
Own Correspondent, Dhaka, March 14: Chief Election Commissioner (CEC) Kazi Habibul Awal said it would be difficult for commission to hold an election properly if there was no consensus among the political parties. We want the next twelfth parliamentary elections to be more participatory.
The CEC said the election would require a consensus among the parties. It is not entirely up to the Election Commission to hold a good election. If the stakeholders do not come equally, if the political climate is not favourable, if there is no consensus among the parties, if the parties are at loggerheads, then it will be difficult for us to hold a good election.
He made the remarks while participating in a dialogue with academics organized by the Election Commission (EC) at the Election Building on Sunday (March 13). Four other election commissioners were also present at the dialogue. The two-hour dialogue was held at the election building from 3 pm.
At that time, the CEC said, "I have noticed some political parties are not taking the Election Commission into confidence in any way. If they stay away from the election, if there is no participation in the election, if there is a deficit, then the acceptability of that election will go down a bit. We will try our best to take care of it. You will cooperate."
Kazi Habibul Awal requested the academics to continue writing for political consensus and said that there would be no lack of goodwill of the Election Commission for a good election. Lack of capacity can have an impact.
He said, "The purpose of our dialogue has already been stated. This is a newly formed commission. The task of the commission is to complete the national parliamentary and local government elections. Different people have said different things about the election. The previous election may not have been for full participatory reasons. That is why we want the election (12th Parliamentary Election) to be more participatory."
Of the 30 academics who were invited to the dialogue, 13 joined the event on Sunday.