Bangladesh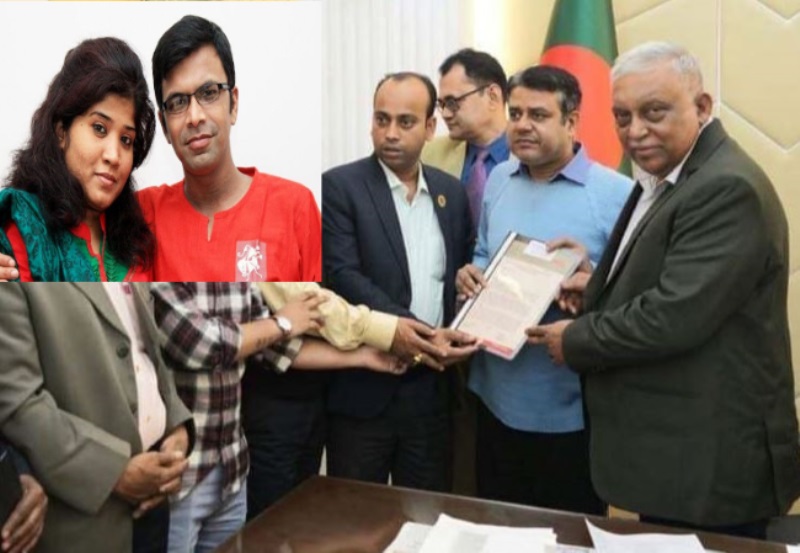 Photo: Collected
Home Minister to direct RAB to give report on Sagar-Runi's murder quickly
Dhaka, February 10: Home Minister Asaduzzaman Khan Kamal said that the RAB will be instructed to report the murder case of journalist couple Sagar Sarowar and Meherun Runi quickly.
The leaders of Dhaka Reporters Unity (DRU) gave a memorandum to the Home Minister on Thursday demanding a speedy trial of Sagar-Runi's murder. After receiving the memorandum, the minister told reporters in his room at the secretariat.
Asaduzzaman Khan Kamal said, "I am sending the memorandum of DRU to the DG of RAB right now. Let them tell something quickly, that instruction will be given to them. We are trying to unravel the mystery. I also told the journalist leaders, if you also have any information, if you tell us, we will also look at it."
The Home Minister said, "DRU has given me a memorandum demanding a trial in Sagar-Runi's murder. We cannot judge, we can give an investigation report. I have been trying for many years. We also want this mystery to be revealed. Two budding journalists, who had a lot of talent, could have given a lot to the country. They are gone from us. We also want to find out why this murder happened."