Bangladesh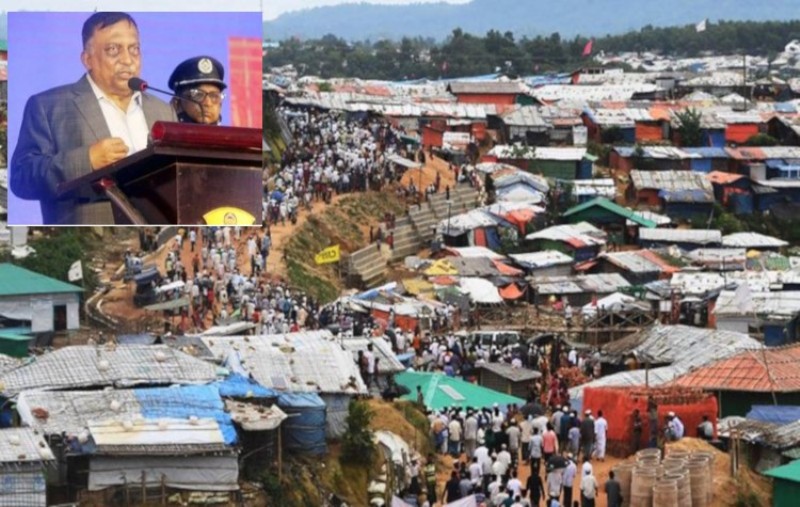 Collected
Home Minister urges Rohingya refugees to refrain from terrorism, promises stern measures
Dhaka, November 9: Referring to the Rohingyas, Home Minister Asaduzzaman Khan said that the Rohingyas in humanitarian shelters in Ukhia-Teknaf would not be better off if they did not refrain from terrorist activities.
"Don't indulge in bloodshed. You have been displaced from your own country, and came here and got humanitarian shelter. You are staying comfortably with the help of the government and the world. Avoid terrorist activities, otherwise you will have to face strict legal strictures. Strict action will also be taken against those involved in drug and human trafficking," the minister warned.
The home minister was speaking as the chief guest at a discussion meeting on the occasion of the eighth founding anniversary of the tourist police in Cox's Bazar on Monday (November 8) afternoon.
Referring to Cox's Bazar as one of the most popular tourist destinations in the country, he said: "The police must be strict in suppressing them. This cannot continue in Cox's Bazar. Because it is one of the tourist spots in the country. Domestic and foreign tourists come here. Those who are on this path will not have a good outcome."
The Minister further said, "Bangladesh is not a bottomless basket like before, now it is a dream country. Prime Minister Sheikh Hasina, the worthy daughter of Bangabandhu, is taking Bangladesh forward.