Bangladesh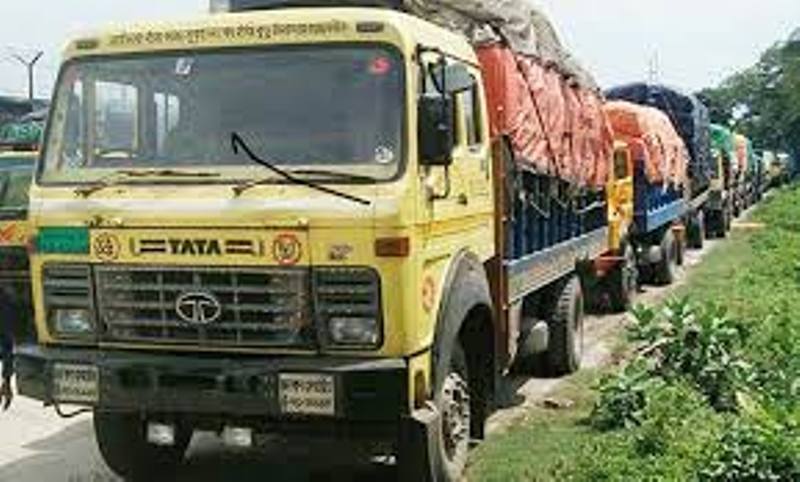 Collected
Hundreds of trucks carrying various goods stranded in Benapole
Dhaka, September 22: On the first day of the 72-hour strike called by the Bangladesh Covered Van-Truck-Primemover Goods Transport Owners Association to implement the 15-point demand, the import of imported goods from Benapole land port was stopped. As a result, there was a huge congestion in the Benapole port area. Truck drivers are stuck in the port area as they cannot load goods from the port and reach their destination. Unable to work, the port workers have become helpless. They want the strike to end soon. However, the strike will continue until the demands are met, the leaders of the association said.
In this regard, Matiur Rahman, Chairman, India-Bangladesh Landport Import-Export Committee, said that raw materials, garments and food items of industrial factories are imported from India. But due to transport strike, truck drivers are not able to go to their destination with these products. As a result, the drivers of more than 500 trucks were stranded in the port area. If the strike is not called off soon, production will be disrupted. Besides, the traders will suffer huge losses on the stuck products.
Port workers said they work in the port to support their families. But as the imported goods were not unloaded from the port during the strike, they lost their jobs and became helpless. The workers wanted a quick strike.
Abdul Jalil, Deputy Minister (Administration) of Benapole Port, said that although the transport of goods from Benapole Port was stopped during the strike, the activities of the port are still active. Import-export trade is active and passengers with passports are traveling between the two countries. However, trade was disrupted as traders could not transport goods during the strike.
In this regard, Azim Uddin Gazi, joint general secretary of Bangladesh Covered Van-Truck-Prime Mover Goods Transport Owners Association, said they are observing a 72-hour strike across the country demanding 15 points. If the government approves the demands, they will lift the strike, If not, they will observe a 72-hour strike.