Bangladesh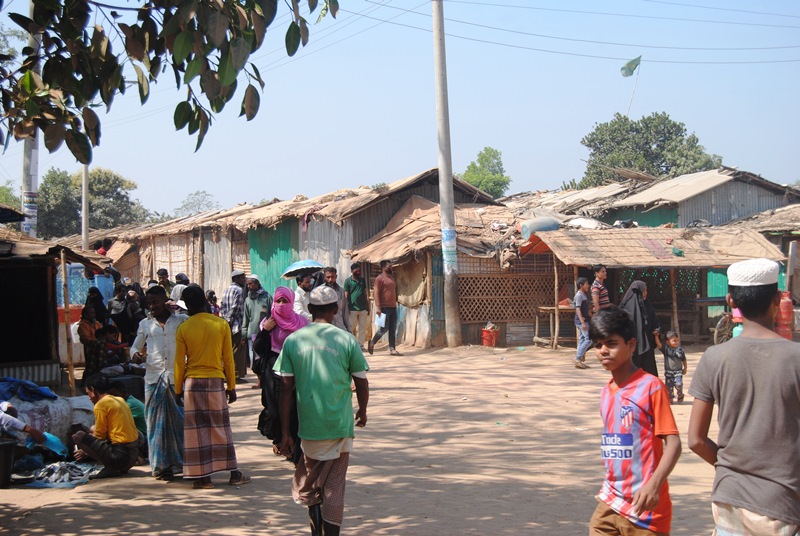 File photo/Wikimedia Commons/Captain Raju
I have told all countries to take Rohingyas: Foreign Minister
Dhaka, May 30: Foreign Minister AK Abdul Momen has advised the countries that have not yet had favorable conditions for the repatriation of the Rohingyas to take the Rohingyas to their own countries. He said this while talking to reporters at the Ministry of Foreign Affairs on Monday.
The United Nations says that conditions have not yet been created for the repatriation of the Rohingyas. Let's take them. While the United States has only ninety people per square mile, we have 3,300 people here. They have no shortage of space and resources. They need people. Why don't they take the Rohingya? I have told all countries to take the Rohingyas. Canada said they would take them. They have five to seven individuals per square mile, so far only nine have been taken. And the United States also said to take only 62 people. Where he will take twenty or thirty thousand every year, he is not close.
Asked when the pilot project for the repatriation of Rohingyas will start, the minister said, "We cannot say that. Myanmar has twice set dates to take back the Rohingyas, but to no avail. If there is no sincerity, it does not work. They lack sincerity, otherwise it would have started long ago."
When asked what hope China has given in this regard, he said, China has a good relationship with Myanmar. That is why China is working and talking with Myanmar authorities on our behalf. They understand that we cannot keep them for long. But no specific deadline was received from China in this case.
He said, you know, recently there is another problem, those who used to provide funds for the Rohingyas have reduced the money. Many have reduced much more. For example, previously the United Kingdom used to pay 126 million (12 crore 60 lakh) US dollars, but this year they paid 5.4 million (54 lakh) dollars. Not to us, to the United Nations High Commissioner for Refugees (UNHR).
AK Abdul Momen said, every year we have to spend 1.9 billion (190 crore) US dollars for the Rohingyas. Also infrastructure has to be built for them. All in all, we want them to come back.
The foreign minister said that the number of Rohingyas has already increased five times than the local people of Cox's Bazar. They are taking local jobs.