Bangladesh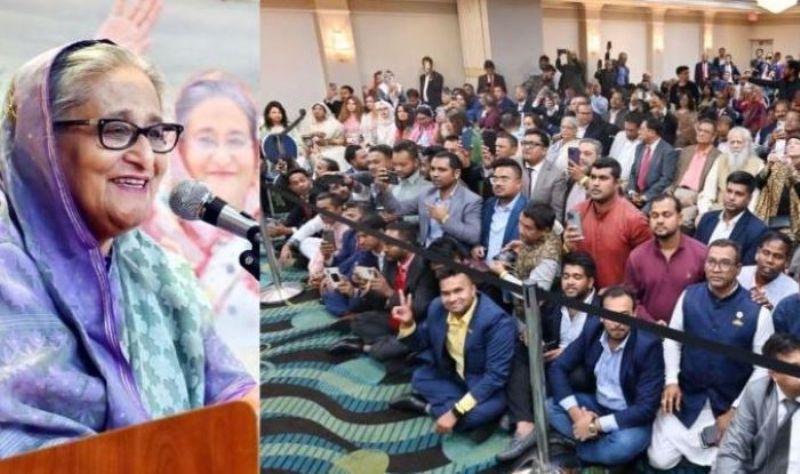 PID
If Awami League does not remain in power, Bangladesh will return to darkness: Prime Minister
Own Correspondent, Dhaka, 28 September 2023: Prime Minister and Awami League President Sheikh Hasina has said that Bangladesh will plunge into a dark age if her party is not in power. She said, "If the Awami League is not in power, the country will go back to the dark ages. But I know, the people of Bangladesh will not want to go back to the dark."
She said this while addressing a reception given to him by the United States branch of Awami League at the Holiday Express Inn Hotel in Washington DC on Wednesday.
Terming the 29 years of the BNP-Jamaat government as an era of darkness, the Prime Minister said that during their rule many people were busy making their own fortunes, so they did nothing for the people.
Sheikh Hasina said, "The BNP-Jamaat cycle has erased 29 years from the lives of the people of Bangladesh. On the other hand, the Awami League has made great progress across the country since 2009 and made up for many years of deficit."
She said that Bangladesh has been recognized as a developing country since 2009, in addition to continuing the democratic process and stability in the country, as well as managing the country with a specific plan, according to the vision of his government-2041 presented in the 2008 election manifesto.
The Prime Minister said that her government is preparing to start its journey as a developing country from 2026 and for which it has constituted a committee headed by its Chief Secretary to find ways to smoothen the journey towards development and prosperity.
She said, "I know that if Awami League is in power, there will be no complications in Bangladesh's journey as a developing country."