Bangladesh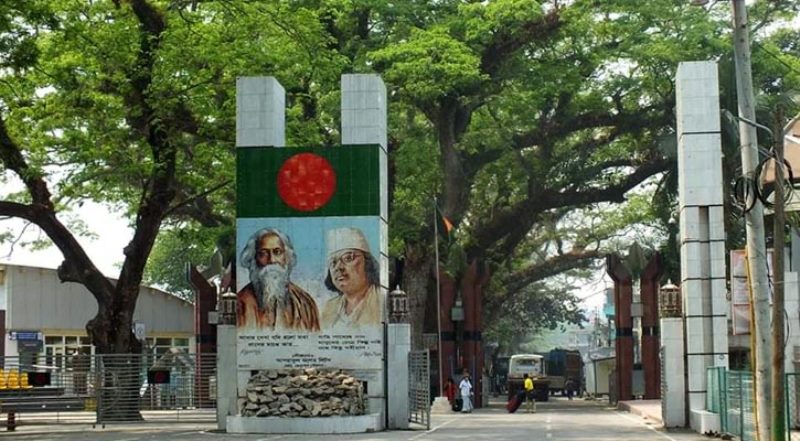 File photo
Import-export closed at Benapole-Petrapole port today
Dhaka, July 8: On the occasion of panchayat elections in North 24 Parganas district bordering West Bengal, India, import and export operations through Benapole-Petrapole land port are completely closed today (July 8). However, operations are normal at Benapole port and customs, including the arrival and departure of passport passengers.
Kartick Chakraborty, general secretary of Petrapol Customs C&F Agent Welfare Association of India, said that due to the election, C&F owners, employees, handling workers, truck drivers involved in import-export activities at the Petrapol land port across from Benapole went to their respective areas to exercise their votes, so there is no import on this route today. - Export activities are not taking place. He said that import-export activities will resume from Sunday morning.
According to various sources, the security system has been strengthened in the border districts in view of the elections in West Bengal. The Election Commission of India has issued this order so that no one can cross the external border and enter the other side of Bengal on the polling day. Following the directive, police, various intelligence agencies including the Indian Border Security Force (BSF) have stepped up surveillance. Every time the border is sealed before the vote. But this time the security measures have been tightened. A 'red alert' will be in force at the border till the polling process is over.
The Election Commission says that these steps have been taken for peaceful polling in West Bengal.
Officer-in-Charge (OC) of Benapole Port Police Station said, BGB and police are constantly monitoring our border. No one is allowed to travel on illegal routes. As a result, there is no question of anyone going to India across the border.
Benapole Checkpost Customs Cargo Branch Revenue Officer Sheikh Enam Ahmed said, Indian authorities have already informed that import and export will be closed on Saturday due to elections. As a result, hundreds of Bangladeshi trucks loaded with goods are stuck in the Benapole check post area waiting to be exported to India. On the other hand, Indian trucks loaded with perishable raw materials are stuck on the other side.