Bangladesh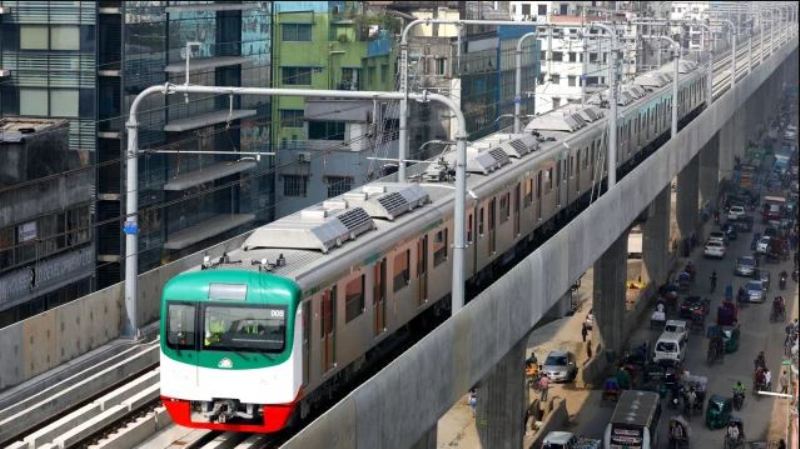 Collected
Inauguration of Uttara to Agargaon Metrorail in the last week of December
Dhaka, November 25, 2022: The country's first metro rail will be opened for public in the last week of December as previously announced. Initially, metro rail will run on the line from Uttara to Agargaon.
Dhaka Mass Transit Company Limited (DMTCL) Managing Director (MD) M A N Siddique told reporters after the signing ceremony of an agreement on land development of Metrorail (MRT Line-1) depot area at a hotel in the capital on Wednesday (November 23).
He said, citizens will board the metro rail from the last week of December. Initially 11.73 km viaduct will be opened from Uttara to Agargaon. There will be nine stations to pass this way. Construction material of metro rail from Uttara to Agargaon has been moved. Especially concrete and steel road traffic barriers. This traffic has caused the pedestrians in Berea to suffer. They are mainly used for safety while constructing the pillars of Metrorail.
According to DMTCL, the construction of Bangladesh's first metro rail from Uttara Uttara to Kamalapur with a length of 21.26 km at an estimated cost of Tk 33 thousand 472 crore is progressing in full swing in accordance with the timed work plan 2030. The overall average progress till September 30 of this year is 83.13 percent. The progress of the completion of Agargaon section from Uttara third phase scheduled for the first phase is 94.22 percent. The progress of the Agargaon to Motijheel section scheduled for construction in the second phase is 84.34 percent. The cumulative progress of procurement of electrical and mechanical systems and rolling stock (railcoaches) and depot equipment is 83.81 percent. Following the instructions of the Prime Minister, all the activities up to the design have been completed to extend 1.16 km from Motijheel to Kamalapur. The land acquisition process is in final stage. The work of verifying the service of this part has been started.