Bangladesh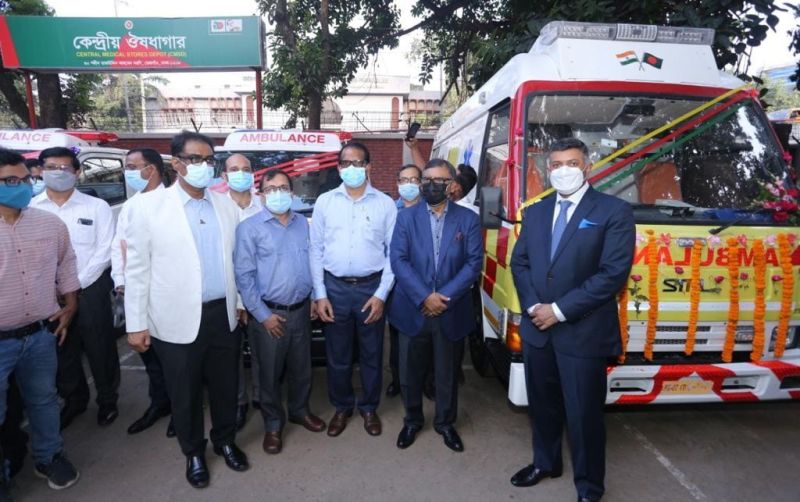 twitter.com/ihcdhaka
India always the first to stand by Bangladesh in difficult times: Health Minister
Dhaka, September 14: Referring to India as a tried and tested friend, Health Minister Zahid Maleque said the neighbouring country is always the first to stand beside Bangladesh in difficult times.
"The Prime Minister of India Narendra Modi has gifted 109 high quality cardiac ambulances even during the coronavirus pandemic, which is another example of India's love for the people of Bangladesh. Ambulances will undoubtedly increase the capacity of hospitals in the country," the Health Minister said.
Zahid Maleque made the remarks while receiving the 109 ambulances on Monday at CMSD in Dhaka's Tejgaon.
Indian High Commissioner to Bangladesh Vikram Doraiswami formally handed over the keys of the gift ambulances to the Health Minister.
Meanwhile, in addition to the ambulances donated by India, 21 ambulances have been procured by the country's hospital service management and 60 more from the Upazila Health Care's operation plan.
On the occasion, the Health Minister handed over 190 ambulances to the directors and representatives of various hospitals in remote areas of the country, including Dhaka Medical College (DMC) Hospital, National Institute of Diseases of the Chest and Hospital and Dhaka North City Covid Dedicated Hospital.