Bangladesh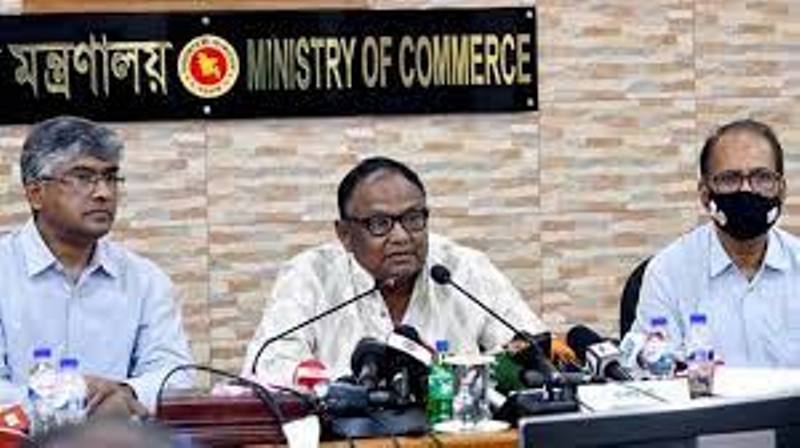 Photo: Collected
India has not stopped wheat exports: Commerce Minister
Own Correspondent, Dhaka, May 19: Commerce Minister Tipu Munshi said India has not stopped exporting wheat to Bangladesh.
He said, "There is a rumor that India has stopped exporting wheat. But I have talked to the High Commission and learned that exports to Bangladesh have not stopped. Imports continue on GTZ basis. Besides, if any Bangladeshi trader wants to import at private level, that opportunity will be given. Besides, presently we have an enough stock of wheat in the country, and there should not be a crisis."
He said these while speaking to reporters after the second meeting of the Task Force Committee on Review of Commodity Prices and Market Situation at the Secretariat on Wednesday.
The Commerce Minister said 90 percent of Bangladesh's annual demand for edible oil has to be imported from the international market. However, in the current situation, it is being considered to increase the production of rice bran and mustard oil by reducing the dependence on the international market i.e. palm oil and soybean oil. He said the issue was discussed at the meeting.
He added that the country now produces 50,000 to 60,000 tonnes of rice bran oil. It can be easily increased to 7 lakh tonnes. In that case, the benefits of rice bran should be publicized. Physicians need to talk about this. Besides, the Ministry of Agriculture has also mentioned the possibility of increasing the production of mustard.
Apart from edible oil, prices of onion, wheat and salt and supply situation were also discussed at the meeting.
Mentioning the production cost of onion is Tk 20 to 22 per kg, the minister said that apart from this, a large quantity of onion is wasted. Now our concern is how much we will eat onions. Farmers also need to be given some incentives so that they can increase production. Last year, the farmers got good price of onion and this time they have increased the production to 2.5 lakh tonnes. We are aware of the market situation of onion. Now the import approval has been stopped. If necessary, it will be turned on.
He said there was no shortage of edible oil in the country at present. There are enough stocks.
Regarding the operation conducted by the Department of Consumer Protection, he said that the operation is being carried out only if there are stocks of oil bought at the previous price or if there are allegations of selling at a higher price than the fixed price. It is not our goal to intimidate traders.