Bangladesh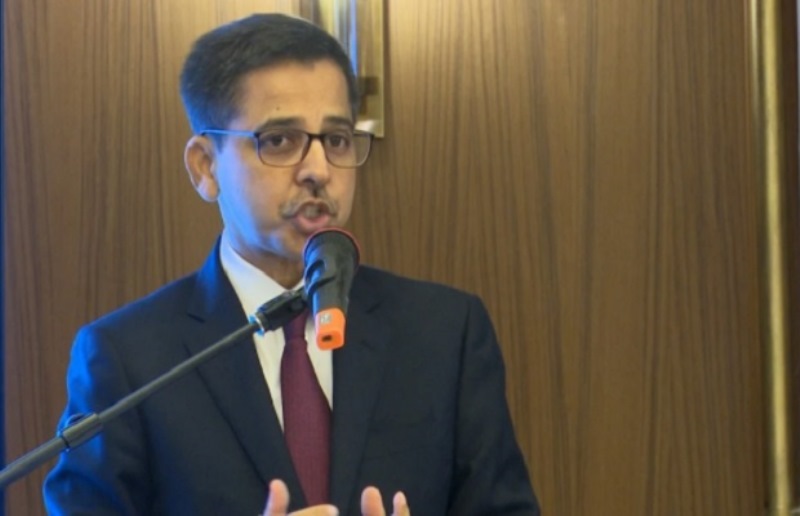 Photo: Collected
India has set a world record for issuing visas to Bangladeshis
Dhaka, May 26: Indian High Commissioner in Dhaka Pranay Verma said that last year more than 1.5 million Bangladeshis were given Indian visas.
He said that this is a record in the world in terms of issuing visas. The Indian ambassador said these things while attending the second quarter lunch meeting of the Metropolitan Chamber of Commerce and Industry (MCCI) at Gulshan in the capital on Tuesday.
He said, when it comes to India-Bangladesh relations, the visa issue comes up. Businessmen also often talk about visas. They are not getting visas, but that is not happening. However, efforts are being made to issue visas more quickly and easily. Pranay Verma said that work is going on to increase the capacity of the visa center. Last year more than 1.5 lakh Indian visas were issued to Bangladeshis, which is a world record for issuing visas.
The Indian High Commissioner said that bilateral relations between the two countries have been strengthened under the leadership of Prime Minister Narendra Modi and Prime Minister Sheikh Hasina. As a result, an economic relationship between the two countries has also strengthened. He said bilateral trade between the two countries has more than doubled in the last five years and Bangladesh's exports to India now exceed US$ 2 billion for the first time. He called for improved communication and trade infrastructure between the two countries. He also called for various steps to be taken to improve cross-border railway infrastructure to reduce traffic congestion at Petrapol-Benapol Integrated Checkpost. Pranay Verma suggested to increase infrastructure in land ports and increase the number of land ports.
In the meeting, MCCI President Md. Saiful Islam said that the proposed Bangladesh-India Comprehensive Economic Partnership Agreement (CEPA) will more than double the trade between the two countries in the future. He also mentioned the need to take initiatives to strengthen the trade relations between the two countries in the future.