Bangladesh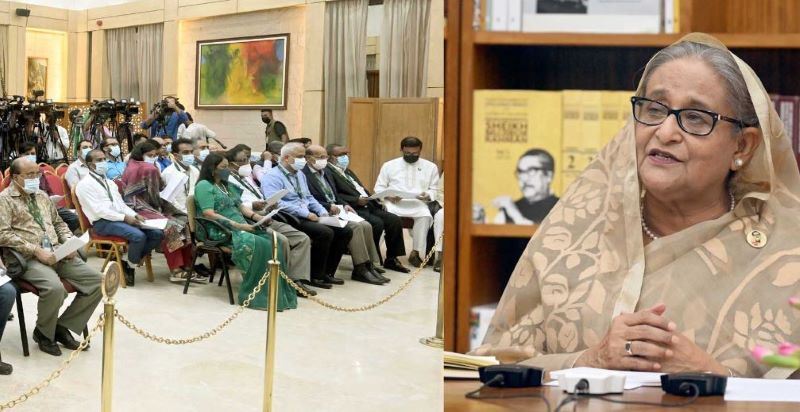 Photo: PID
India is positive in solving Rohingya issue: Prime Minister
Own Correspondent, Dhaka, Sept 15: Prime Minister Sheikh Hasina has said that India is positive in solving the Rohingya problem.
She said this in a press conference about her visit to India on Wednesday (September 14) afternoon. The press conference was held at Ganabhaban, the residence of the Prime Minister.
Referring to the Rohingya issue discussed during her visit to India, the Prime Minister said that the Rohingyas are destroying our natural resources. Fighting and fighting among themselves. They are further destroying the environment.
She also said that we have asked India to cooperate in the Myanmar issue. Got their positive response. But the problem is with Myanmar. They engage in conflicts among themselves. India thinks it should be resolved.
The Prime Minister said, "We accommodated the Rohingyas for humanitarian reasons, but at the current stage, they are becoming a burden for us. Today, refugees are everywhere. How many people are becoming refugees in the Ukraine-Russia war? Our call for this - we do not want war, we want peace."
Prime Minister Sheikh Hasina went on a four-day state visit to India on September 5. During the visit, seven agreements and memorandums of understanding were signed between Bangladesh and India on water management, railways, science and technology, information, and broadcasting.