Bangladesh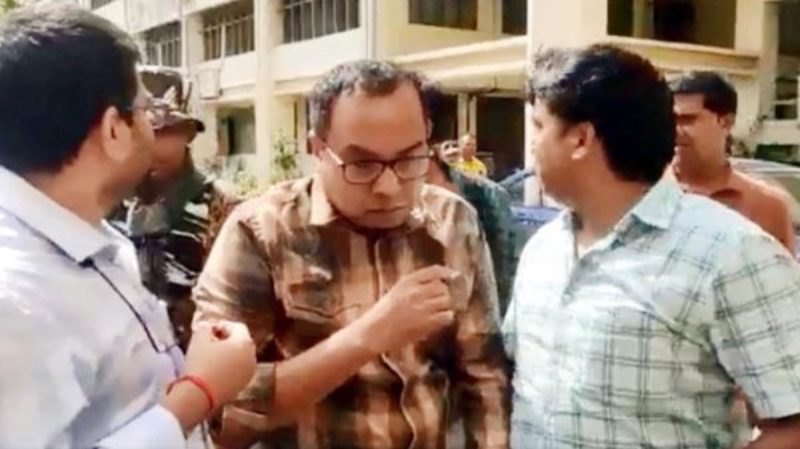 File photo
India to hand over PK Halder to Bangladesh by next March
Own Correspondent, Dhaka, Sept 23: Prashanta Kumar Halder (PK Halder), the main accused in the case of smuggling tens of thousands of crores of rupees from Bangladesh, who was arrested in India and is presently in judicial custody, is likely to be returned to Bangladesh by March next year.
India will return PK Halder to the Bangladeshi authorities by March as part of the extradition agreement, India's Union Finance Ministry's investigative agency, the Enforcement Directorate (ED), said on Thursday.
On May 14, the Enforcement Directorate (ED), the investigating agency of the Union Finance Ministry of India, arrested PK Halder and five of his associates from a house in Ashok Nagar, North 24 Parganas district of West Bengal state.
The ED said PK Halder made huge wealth in several states of India including West Bengal with the help of Sukumar Mridha, a private lawyer. ED has also found that he had built up huge wealth including several elite houses there through illegal money laundering.
The Anti-Corruption Commission filed a case against PK Halder on January 8, 2020, alleging illegal acquisition of Tk 275 crore. According to the complaint in the case, fugitive PK Halder had built up illegal assets of around Tk 426 crore in his name through illegal means and in the name of fictitious companies and individuals.
PK Halder transacted money through 178 bank accounts to hide the location of illegal assets. He deposited Tk 6,080 crore in these accounts. Besides, Tk 6,076 crore was withdrawn from these accounts in his name and anonymously. According to ACC information, PK Halder embezzled at least Tk 11,000 crore from various companies.
Meanwhile, testimony has begun against 14 people, including Prashanta Kumar (PK) Halder, former managing director of Global Islami Bank (formerly NRB Global) in the case filed on charges of illegal wealth acquisition and money laundering. Testimony began in the court of Judge Mohammad Nazrul Islam of Dhaka Special Judge Court-10 on Thursday (September 22).
Apart from PK Halder, the other accused in the case are PK Halder's mother Lilabati Halder, Purnima Rani Halder, Uttam Kumar Mistry, Amitabha Adhikari, Pritish Kumar Halder, Rajib Som, Subrata Das, Ananga Mohan Roy, Swapan Kumar Mistry, Abantika Baral, Shankha Bepari, Sukumar Mridha, and Anindita Mridha. Among them, Abantika, Shankha, Sukumar, and Anindita are in jail.