Bangladesh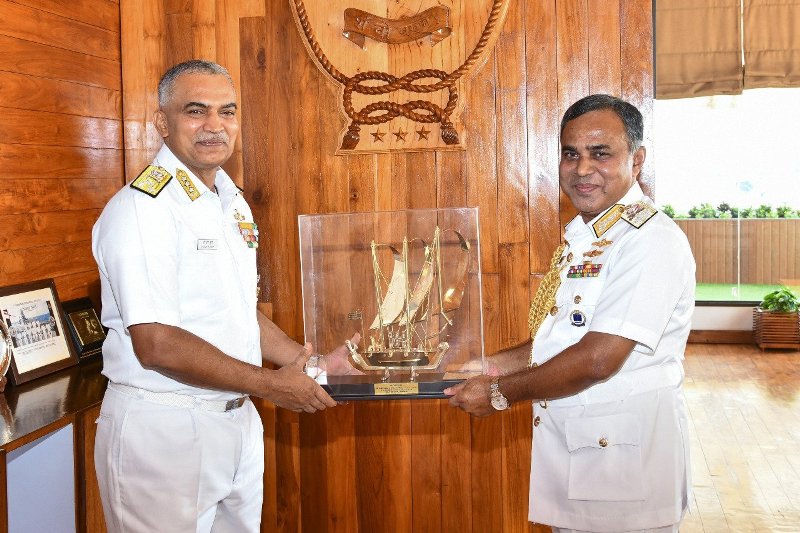 twitter.com/DefPROMumbai
Indian Army will take part in the celebration of the golden jubilee of Victory Day
Dhaka, October 29: A delegation of the Indian Army and a military band will take part in the celebration of the golden jubilee of victory in Bangladesh on December 16. The decision was taken at a meeting between Bangladesh Chief Admiral M Shaheen Iqbal and Indian Navy Chief Admiral Karambir Singh in the South Block of the Defense Ministry headquarters in Raisina Hills, Delhi on Monday.
Earlier, for the first time, a 122-member delegation of the Bangladesh Army took part in the Republic Day of India on January 26 this year. They were at the forefront of the parade on the streets of Delhi that day. In the golden jubilee year of independence, India wants to 'reciprocate' that step of Bangladesh with due dignity. Therefore, the Indian troops will march in Dhaka on this Victory Day.
According to inter-military sources, Chief of Naval Staff Admiral M Shaheen Iqbal paid a week-long visit to India on October 23. He is returning to Dhaka on Friday (October 29). Although there have been frequent visits to the top military level between the two countries lately, many of the decisions that have been finalized during the visit are considered important.
According to former Commodore Uday Bhaskar, a defense expert in Delhi, Delhi is trying to expand the scope of defense cooperation with Bangladesh.
Against this backdrop, Chief of Naval Staff M Shaheen Iqbal has made a number of important decisions during his visit to India. That's right, just as the border guards (BGB and BSF) of the two countries are now conducting joint patrols at various places on the international land border, the navies of the two countries will also be conducting joint patrols at the international maritime border in the Bay of Bengal.