Bangladesh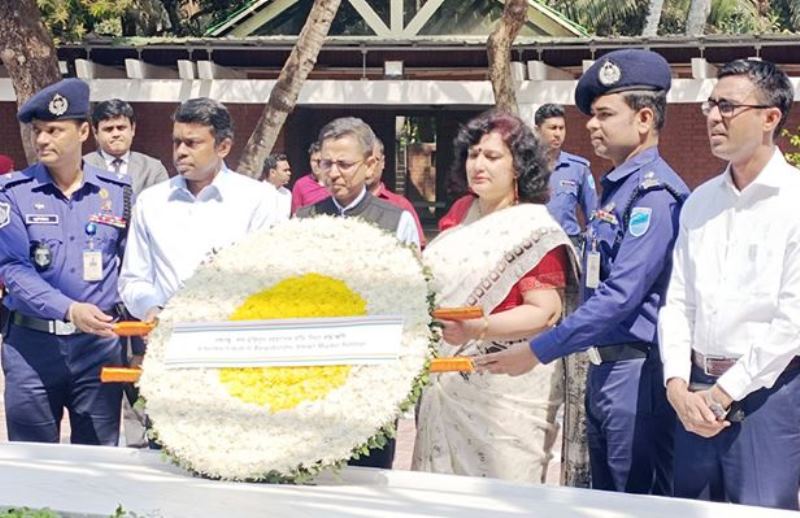 Photo: Collected
Indian High Commissioner pays tribute at Bangabandhu's tomb
Dhaka, March 4: Indian High Commissioner in Dhaka Pranay Verma and his wife on Friday paid floral tributes at the tomb of Father of the Nation Bangabandhu Sheikh Mujibur Rahman at Tungipara in Gopalganj.
In a written speech at Bangabandhu's mausoleum, the High Commissioner highlighted the historical significance of the month of March in the history of Bangladesh. He laid special emphasis on Bangabandhu's philosophy for the development of Bangladesh and India-Bangladesh partnership.
Meanwhile, Pranay Verma visited the museum, which showcases the life and glorious legacy of Bangabandhu and his unique sacrifice for the freedom and progress of Bangladesh. Bangabandhu's struggle for democracy, inclusion and social justice continues to inspire people around the world. His glorious legacy serves as a beacon of light for India-Bangladesh relations and a driving force behind India's steadfast partnership with Bangladesh in its journey of progress and prosperity.